The CI Pandemalogues Scene-Writing Tournament is now over. But it will return…
WEEK 4 AND GRAND PRIZE WINNERS BELOW!

April 7 – May 6, 2020
The CI Pandemalogues is a 4-week mini-tournament similar to the old CS Open live writing tournament. We give you a scene prompt; you have a short period of time to write your best interpretation of that prompt and send back to us. We will then evaluate the scenes and select the winners.
Did we mention entry is FREE? Join us!

HOW IT WORKS
1. You write a single scene (or scene unit) based on the scene prompt below. Your scene MUST follow the parameters of the prompt.
2. The scene you submit must be NO LONGER THAN 4 PAGES and must be in standard industry format. Scenes longer than 4 pages will be disqualified. Scenes that cheat the margins will be disqualified.
3. E-mail your scene to us in PDF format no later than Monday, May 4th (Week Four Deadline) at [email protected]. Put PANDEMALOGUES Week Four in the subject line, and don't forget to include your name.
4. We will announce the Week Four Winner and the Grand Prize Winner on Wednesday May 6th.
5. Your scene will be reviewed and graded by a CI story analyst. The opinion of the CI analyst is final.
6. While you must follow the prompt, you may choose to set the scene anywhere, at any time. Your characters do not need to be human. They can be animals, aliens, clods of topsoil or paramecium. Remember, one of the categories you will be judged on is originality.
7. You may title your scene if you like, but it's not necessary.
8. You may submit one scene per week (up to 4 total throughout the tournament.) You do not have to participate every week.
9. Your scene is 100% your property to do with as your please moving forward. Coverage, Ink LLC assumes no rights to it in any way. By submitting your scene to Coverage, Ink to review, you are agreeing to allow us to read it and offer feedback on it.
PRIZES
MINI-COVERAGE FOR ALL – Everyone who submits a scene will receive a feedback form with a grid, a paragraph of notes, and our grade: Pass/Consider with Reservations/Strong Consider/Recommend, for both script and writer. CI will announce each week's winner in the subsequent week's e-mail.
EACH WEEK'S WINNER will receive a free half-hour phone consultation with Jim, Tanya or Anna, the CI management team. One winner will be selected each week.
THE GRAND PRIZE WINNER – At the end of the four weeks, CI will select one Grand Prize Winner. That person will receive a free CI Pro analysis ($295 value) on the screenplay or pilot of their choice.
Ready to go? Roll up your sleeves, crack your knuckles, and bring it.

Your PROTAGONIST is a bitter, once-famous entertainer now relegated to working third-tier shows. So how does this character react when his or her estranged son or daughter, an up n' coming young talent, succeeds in the same field, to tremendous critical and commercial success? Write the scene in which these two are reunited for the first time in years. The setting and style—comedy or drama? Something else entirely?  — are up to you.


WEEK ONE WINNERS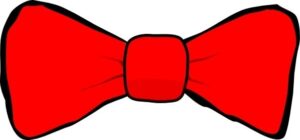 IT'S A TIE!
WINNER: DAIREEN GALEANO – "Blanket and Pillow." The protagonists here are… you guessed it. Superior writing, original concept, with heart!
WINNER: KARI WOLF  – "Gorz Moon". A clever and unusual sci-fi story that utilized the scene prompt well and even had a lovely little twist ending. Congrats, Kari!
FIRST RUNNER UP: JOEL PARKER – "One Evening in Verona." A fresh alternative take on Shakespeare's classic play. 
SECOND RUNNER-UP: SCOTTY CORNFIELD – "7/10 Split." Strong use of subtext and setting make this one a stand-out.
HONORABLE MENTION: BRYCE HATCH, "Untitled." Fun and over-the-top romp featuring two married wrestlers having a small disagreement in a diner.
WEEK TWO WINNERS
WINNER: JOEL PARKER – "The Clinic of Dr. Caligari." An inventive, black and white, silent interpretation of the scene prompt, as staged in the world of German Expressionism and the (public domain) world of "Dr. Caligari."
FIRST RUNNER-UP: KARI WOLF – "Selina's Crystal Ball." Kari was last week's winner, and was only narrowly edged out this week, but her scene is also, clever, well-structured, with great characterizations.
SECOND RUNNER-UP: DAVID IVY – "Bad Prognosis." A contentious reunion dinner with the Cannibali family. Yup, it's as obvious as it sounds, but it's also hilarious, fast-paced and smartly executed.
WEEK THREE WINNERS

FIRST PLACE: SCOTTY CORNFIELD "Love Test." Another great scene from Scotty, who has proven to be a master of subtext — a highly charged lovers' quarrel while skydiving.

FIRST RUNNER-UP: LUKE SPEARS, "White Lotus." An exciting and fascinating scene taking place in a gambling parlor between a beefy thug and his beautiful and spectacularly crooked Asian paramour.

SECOND RUNNER-UP: ADAM ROCKE, "Too Perfect." A gripping, violent confrontation between a jilted woman and her boyfriend, whom she discovers is not exactly human.

HONORABLE MENTIONS: JAMES MECKER, "Picking the Lock," and TOMMY AUSTIN, "Just Dessert."
WEEK FOUR WINNERS
FIRST PLACE: ALEX CLARK "Cleopatra and Caesarion." Alex blew us away with this killer scene between competing mother and son at a dog show. The subtext here was just amazing. 
FIRST RUNNER-UP: JOEL PARKER "A Still Shot at Jerry's." Parker's scenes are always inventive as hell, and this week he whipped out… a Gilbert and Sullivan musical on us, set at Jerry's Deli in the Valley. We shit you not. It's hilarious.
SECOND RUNNER-UP: KARI WOLF "Trainer of Beasts." Another solid sci-fi scene from Wolf, this time staging her conflict in an intergalactic gladiatorial competition. A very talented writer, and her multiple appearances here demonstrates.
HONORABLE MENTIONS: HADJ GILL, "Charly's Free," and LUKE SPEARS, "The Star."
AND THE PANDEMALOGUES SCENE-WRITING TOURNAMENT GRAND PRIZE WINNERS ARE…
KARI WOLF
and
JOEL PARKER
Yes, these two have been neck and neck since week one, with both either winning or making the top 3 week after week. So it was obvious it was going to be between these two for the Grand Prize. But in the end we simply could not pick one. Both are incredible writers, and we just felt it would be unfair to choose one over the other. So congratulations, Kari and Joel! Both of you receive a free half-hour phone consult with CI founder Jim Cirile as well as a CI Pro analysis of whatever feature or pilot script you like (a $295 value.) Let's give it up for these two amazing writers!
And for everyone else who entered, THANK YOU SO MUCH. We read over 300 scenes these past four weeks, and boy, is there some amazing talent out there. We saw some remarkable growth in writers who submitted week after week, absorbing the notes from the previous week and coming back again with something even stronger. Hat's off to all of you, and thank you so much for making the Pandemalogues Scene-Writing Tournament a success.

Thanks for participating, everyone! We'll be back soon with a brand-new free Pandemalogues competition!