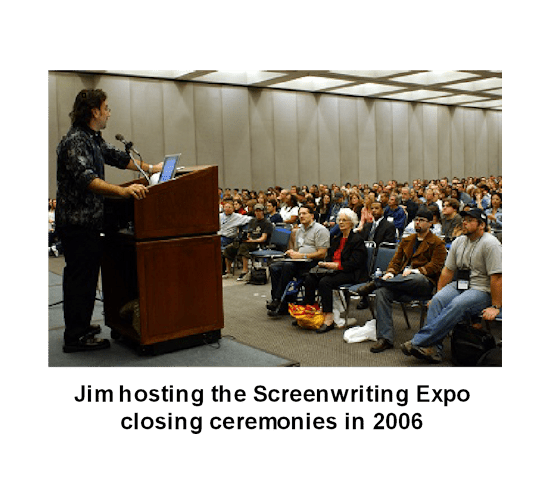 Coverage, Ink proved a roaring success, and within two years was hosting the annual CS Open live writing tournament at the Screenwriting Expo (which they did for seven straight years) as well as launching CI's Writers on the Storm screenwriting competition, an annual contest with a $10K cash prize. The CS Open and Writers on the Storm helped launch many writers' careers, including Bob DeRosa ("White Collar") and Jeremy Shipp ("Dinotrux.")
By 2010, Jim was writing regularly about the biz for both Script and Creative Screenwriting magazines. Coverage, Ink had grown from its humble beginnings into a team of 20 story development professionals. Jim also hosted agent/manager panels at Great American Pitchfest and Writers Boot Camp as well as the annual Agents/Managers Hot Sheet – Live! panel at Scriptfest. Coverage, Ink also provided judging services for other screenwriting contests as well as powering several other companies' coverage services.
Then CI launched Coverage Ink Films, its mission to provide provocative and politically ballsy, elevated geek entertainment. Its first production was the Godzilla-themed short film comedy SHOWDOWN OF THE GODZ, starring George Takei ("Star Trek.") CI Films followed that up with LIBERATOR, a gritty short film about a disgraced ex-superhero turned whistle-blower. LIBERATOR starred Lou Ferrigno ("The Incredible Hulk",) Peta Wilson ("La Femme Nikita,") Michael Dorn ("Star Trek" TNG & DS9) and Ed Asner ("Up,") won ten awards and led to a 2-issue comic book adaptation from Bluewater Comics.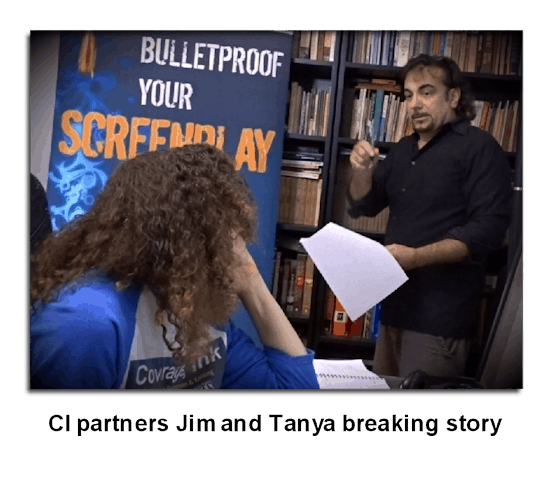 In 2015, CI retired Writers on the Storm and launched a new concept: Get Repped Now. Get Repped Now is not a contest, but rather, acts like a high-powered referral service. During the Get Repped Now promotion, (generally about a 8-week window annually) all screenplays and pilots submitted to Coverage, Ink for script coverage that score a consider or better for script are then sent to our manager panel along with their recommendations. Get Repped Now has gotten writers represented, introduced dozens of screenwriters to the town. They also got Brandon Barker's "Nottingham and Hood" to manager Jake Wagner (then at Benderspink,) who sold it to Disney for six figures. In 2021, Get Repped Now boasts a panel of 10 top industry reps.
Hubbed in Los Angeles, CI now has over 30 readers and includes production companies, managers, entertainment attorneys, working screenwriters, and most of all, emerging screenwriters and TV writers, among its clients. CI has been instrumental in developing dozens of produced feature films and has helped tens of thousands of writers with empowering, constructive criticism. Jim Cirile continues to write about the industry for The Wrap and, of course, the Coverage Ink blog. Our CI Spec Format & Style Guide is the go-to formatting source for thousands of screenwriters and is used in university writing classes worldwide. 
In 2020, after five years in production, Coverage Ink Films partners Jim Cirile and Tanya Klein released their first feature film TO YOUR LAST DEATH. TYLD is a groundbreaking, hand-drawn animated horror movie starring the voices of Morena Baccarin ("Gotham," "Deadpool,") Ray Wise ("Robocop," "Twin Peaks,") Bill Moseley ("House of 1000 Corpses," "Texas Chainsaw Massacre II") and William Shatner ("Star Trek.") The film went on to become the number 2 most award-winning horror film of 2020, garnering 34 awards including Best Feature Film from Pasadena International Film Festival, Best Horror Film from Phoenix Film Festival, and Best Director from Horrorhound, as well as over 70 4-star reviews.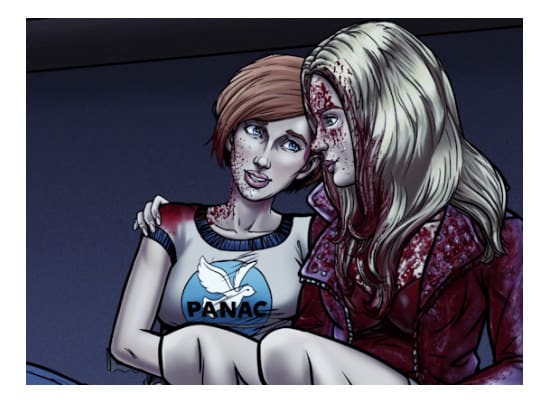 "9/10 One of the best action/horror films I've seen in a while." — Film Threat
"Raises 'everything and the kitchen sink' to a cosmic level and revels in its ability to annihilate expectations." — Rue Morgue
"A strikingly animated, carnage-filled romp all fueled by an incredibly game cast of voice actors that happens to look like a graphic novel come to life… you're likely to have a very good time with this movie." — Dread Central 
TO YOUR LAST DEATH is available on Blu-Ray with 4+ hours of digital extras, as well as streaming on Prime, iTunes, Vudu and more.
Click HERE to learn more about To Your Last Death.  
Coverage Ink Films has big plans for the future, with a whole slate of fiercely indie, elevated geek features in the offing if all goes well. We hope you join us!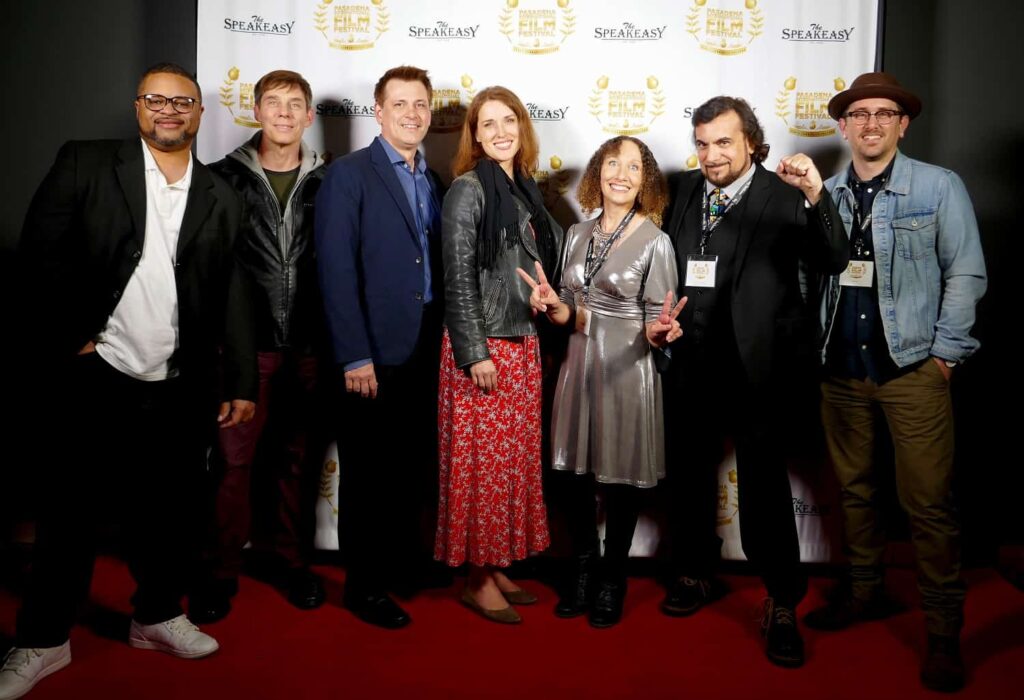 Thanks for reading. Please don't hesitate to contact us with any questions. We look forward to checking out your material!