Thorough, affordable analysis of your screenplay by smart, professional readers. The ammo you need to bring it to the next level.
"Cream of the Crop" — Creative Screenwriting
"One of the Best Screenplay Coverage Services" — TrackingB
"Top 5 Screenplay Analysis Service" — Screencraft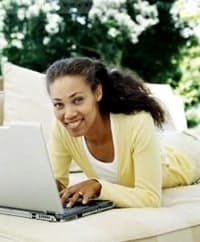 Coverage Ink has been one of the leading screenplay analysis services since 2002. We are also an award-winning production company. Our script coverage clients include screenwriters at all levels, from beginner to pro, as well as management and production companies. Our screenplay analysis services have been rated "Cream of the Crop" by Creative Screenwriting magazine, "One of the Best Screenplay Coverage Services" by TrackingB.com, and "Top 5 Screenplay Analysis Service" by Screencraft.
But do you need screenplay coverage at all? Why get feedback on your script?
Look, it happens to all of us. We send out a script, and only after the passes come in do we realize the faults in our material. Unfortunately, at that point, it's too late. You only get one chance at a first impression. Fix those script problems BEFORE making those crucial industry and contest submissions. Break the cycle and empower yourself with an industry-leading script coverage from Coverage, Ink and smooth out the rough patches. Coverage, Ink's standard analysis is the one-stop-shopping, get-it-done solution for screenwriters.

Many of our clients come to us with tales of woe, having gotten crappy screenplay coverage previously. Oftentimes it's a couple of skimpy and useless pages of notes written by some intern who doesn't know what the hell they're talking about and/or didn't bother to read the screenplay thoroughly. Or worse yet, sometimes the "screenplay analysis" is just a frustrated screenwriter venting his spleen. We feel you. We're writers too. We've been there.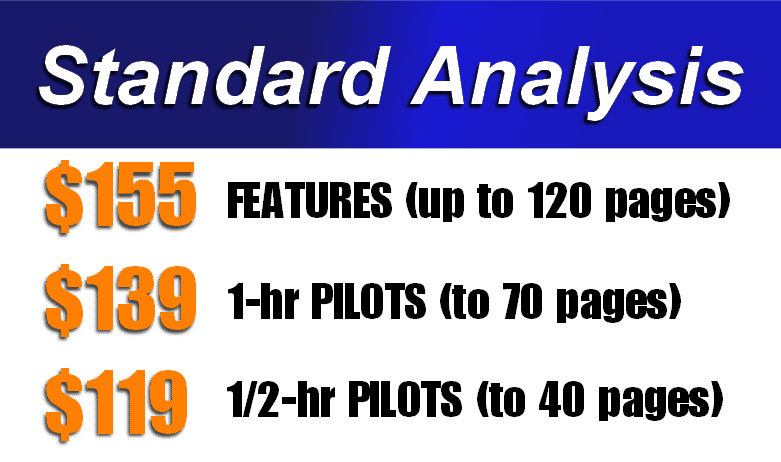 That's why here are Coverage Ink, we always try to go the extra mile.
We'll give you a thorough and constructive script analysis of your screenplay, teleplay, stage play or manuscript, covering all the bases. CI's standard screenplay analyses generally run about 10 to 14 pages (depending on how much there is to say) for feature screenplays and pilots. And more importantly, for every note, we try to propose a solution. It may not be the best solution – you may well have a better one – and that's excellent. That's the whole idea! We are tired of coverage that just complains about the problems without any constructive ideas for fixes. Does that do anyone any good? No, it does not.
CI standard screenplay coverage contains a logline, a synopsis (the purpose of which is to make sure the reader reads the script a second time to ensure we don't miss any details,) and then incisive, helpful and constructive notes hitting all the major areas in the screenplay, including Story, Structure, Main Characters, Minor Characters, Dialogue, Pacing, Title, Marketability, Craft and more, as needed. We wrap it all up with a grid that ranks your script in 36 different categories and then offer a conclusion in the form of a pass/consider/recommend rating for both writer and script.
And if you are unclear about any of the notes – simply write us an email and query your analyst. It's completely free as long as it's something the reader can answer in ten minutes or less.

If you want to go through the coverage with the analyst in detail, you are welcome to book a mentoring session or consultation with your screenplay analyst.
Our Standard Screenplay Analysis is often more detailed than many companies' "expanded analysis." And we promise not to tear you down. We won't pull our punches to be sure, but our goal is to provide solid and inspiring creative feedback, not to humiliate. We pride ourselves on offering suggestions to fix every problem we find, and doing so in a positive and empowering way.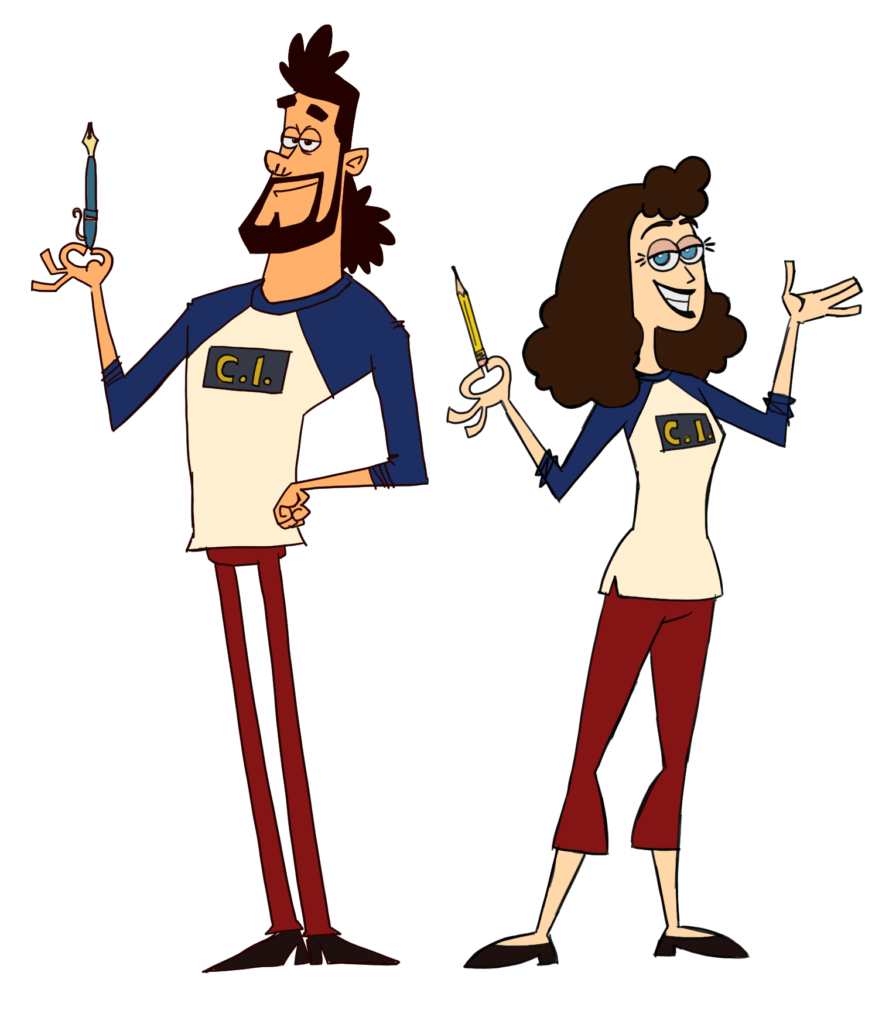 How do we know it works? We've been doing this since 2002 and have analyzed over 60,000 screenplays. And we even use our own service to develop our own movies.
Finally, know that Coverage Ink is indie to the core. Which does not mean we don't love studio movies! Quite the contrary. It means we're not owned by a big corporate conglomerate, like some other coverage services out there. We have real people working here, corresponding with you, listening to you and interfacing with the readers, as well as real human beings who proofread and double-check every coverage before it goes back to the client. Not some automated system like our competitors.

For two decades, Coverage Ink has provided honest, empowering, no-BS screenplay analysis.
We answer to you, the client. Period.
Coverage Ink – Since 2002, the industry experts.