Our readers will flag typos, X out scenes that run long and make margin notes as they read your script. You will know exactly what to do.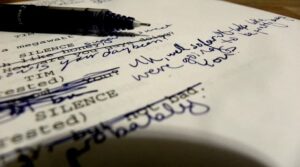 The Coverage, Ink script Mark-Up/Editing service helps writers find typos, formatting mistakes, word misusage, identify where their scenes or dialogue or description run long, and other technical or craft issues. While these may be mentioned in a coverage report, the mark-up goes into much greater detail on the page.
Obviously, some scripts are going to need a bit more help than others. We've sent back some scripts with heavy corrections and others that have perhaps only a few typos here and there. It all depends on the skill of the writer and how far along the draft is.
Another important thing the mark-up/editing service provides is a glimpse into the reader's thought process. You'll know exactly when the reader "bumps" on something–a plot hole, clunky dialogue, something confusing–and also the areas that were handled well, too. We try to reflect what we're thinking in the margin notes. So if you're starting to lose a reader, you'll know exactly when and why.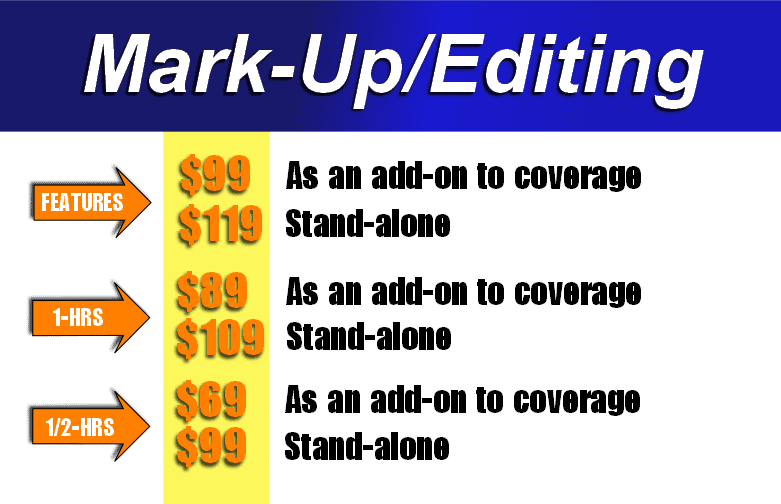 All mark-ups will be delivered to you electronically as a PDF.
Bear in mind that if your script needs heavy editing/proofreading, we recommend hiring a proofreader. Our CI Mark/Up Editing service is not a full copy edit. While we will address the major issues, we've had a few submissions that would take literally days to proofread and correct (scripts by non-native English speakers in particular.) These scripts often require editing that is beyond the scope of what we can do in our CI Mark-Up/Editing Service.

You can find proofreaders and editors at sites like guru.com, fiverr, upwork, TaskRabbit, and even Craigslist.
Editing/Mark-up is available as a stand-alone (no coverage) or as an add-on to coverage (must be selected when you first submit the script, not after receiving coverage). Mark-ups are done electronically and returned to you as a PDF within 48 hours of receiving your coverage.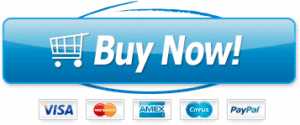 Here are some samples – click on each one to enlarge. We recommend using Adobe Acrobat Reader DC, available as a free download from Adobe.com, to view the notes. R-click on highlights, note icons or strike-outs to view the notes. You will not be able to view/click on the notes in your browser preview mode.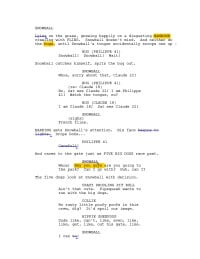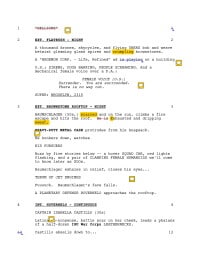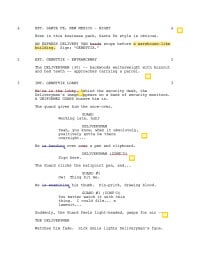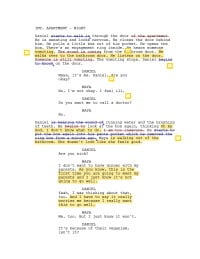 Send us a message…