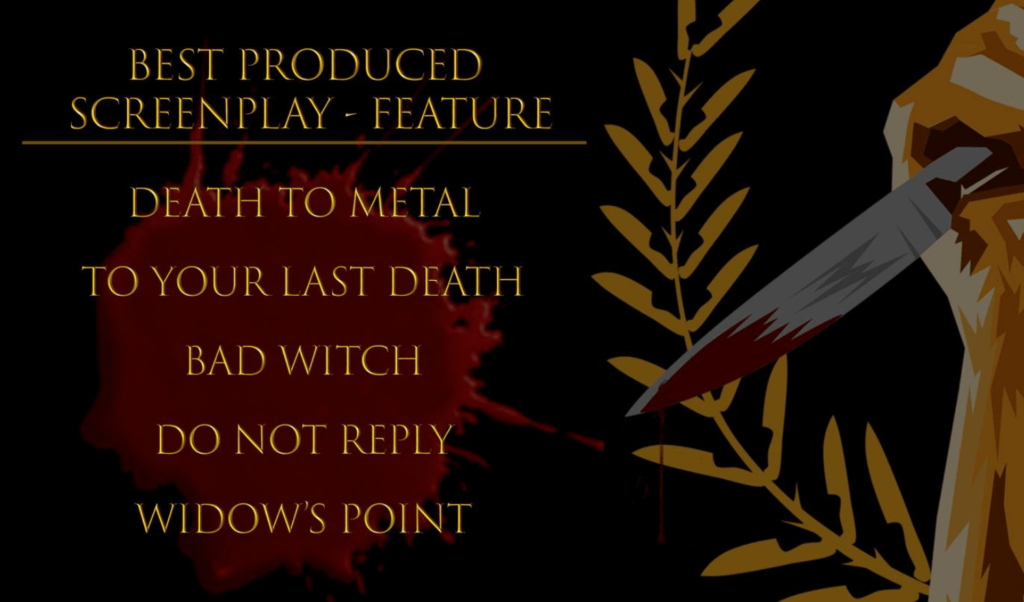 Man, it is a bit overwhelming but so gratifying.
Tanya and I worked so hard on this script. 27 drafts over a year and a half to get it right. So to be nominated for BEST SCREENPLAY is oh so rewarding. And our lead actress Dani Lennon was also nominated for Best Actress. Consider that her performance was voice-only, and she's going up against four live-action performances!
Thank you so much, Crimson Screen Horror Film Festival We can't wait to see the other four films. Huge congrats to the other nominees!
In case you don't know what we're talking about, TO YOUR LAST DEATH is Coverage Ink's first produced feature film. It's also the first American 2-D animated horror movie, The film stars the voice talent of Morena Baccarin (Firefly, Deadpool,) Ray Wise (Twin Peaks, Fresh Off the Boat,) Bill Moseley (3 from Hell, Army of Darkness) and William Shatner (Star Trek.) TYLD has won 21 awards to date. Check out some of the hand-drawn art from the film below. Rent or buy #ToYourLastDeath right now on Amazon Prime, iTunes or Vudu!