We are psyched to introduce our first Get Repped Now 2023 consider: Joe Marino.
Joe really brought it with his tense Southern Gothic horror-thriller FEALTY, and we can't wait to introduce him to our industry panel.
As it turns out, he's also friends with former GRN considers Jason Gruich and David L. Williams whose careers are taking off right now. We believe this proves that good writers tend to find and inspire each other.
We want you guys to be encouraged and inspired in the same way. Below, find an interview with Joe regarding his trajectory as a writer and his process.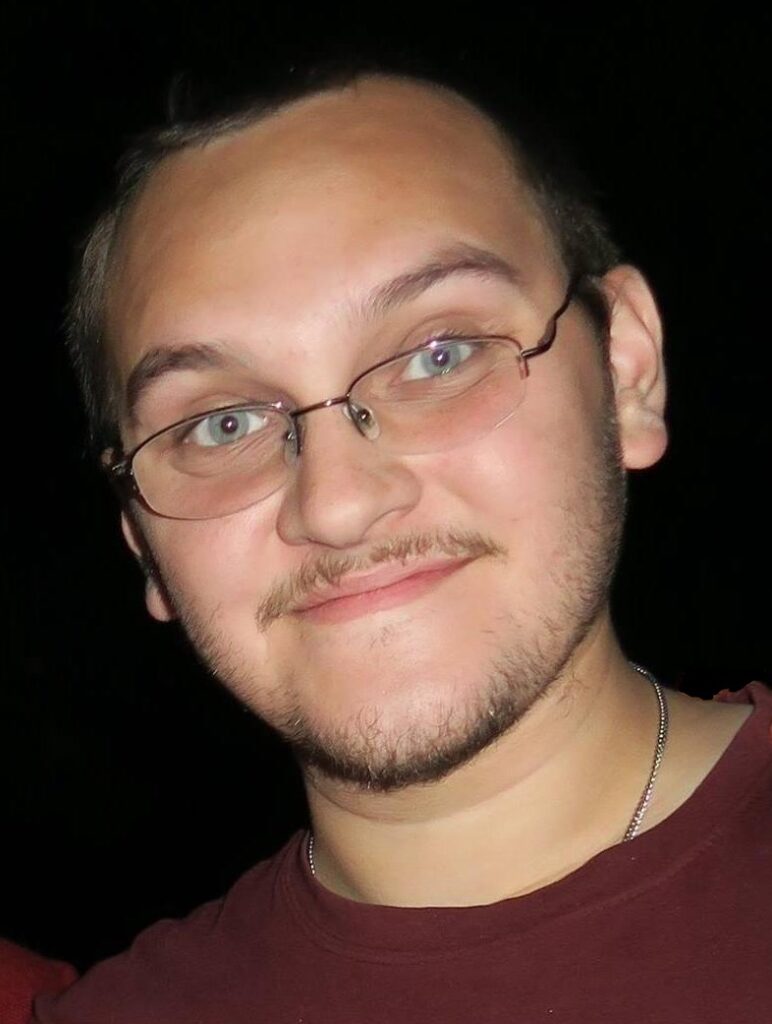 How long have you been writing?
I've been writing consistently since I was nine years old, with very few breaks in between. I was introduced to screenplay format as a preteen when I got my hands on the scripts for "Con Air," "The Rock," "Face/Off," and "Air Force One." I devoured them all over a weekend, and by the time I was done, I knew that THIS was what I wanted to do for the rest of my life. It was genuinely love at first sight.
How did you meet Jason and David? Are you in their writing group? 
Jason and I met on Twitter in 2021 when "Fealty" became a Nicholl semifinalist. We immediately bonded over our love for "Drive," "Kung Fury," and being massive fans of each other's material. He became incredibly supportive of "Fealty" and introduced me to several of his friends, including David. Jason basically adopted me into his friend group like Benny Rodriguez did with Scotty Smalls in "The Sandlot." I still can't believe I know these guys and that I get to have front-row seats to their incredible journeys.
What was the inspiration for FEALTY?
I love being in the playground of Midwest/southern slow-burn violent dramas ("Blue Ruin," "Winter's Bone," "Killer Joe," "A History of Violence," "Sling Blade," etc.), and this script really came together in terms of incorporating practically every core element I'm drawn to: religion, family, warped relationships, fractured loyalty, impossible choices, and brutal violence.
Can you talk a little bit about your writing process?
I outline first, where the outline ends up being anywhere from 8-14 pages. The outline is broken up into 6-7 "chapters," with each one representing around 15 pages. Every paragraph in each chapter represents a scene, where I put a number at the end of the paragraph to signify how long I think that scene will be (and once I hit a total of 15, I'm onto the next chapter).
When I'm ready to do script pages, I create an accountability document where I push myself to write at least 1-3 pages a day and I keep track of exactly how many pages I've written each day (the initial draft of "Fealty," for example, took 18 days to write). The outline tends to be the longest part of the writing process for me, as that's where I do a lot of my creative heavy lifting. I look at outlining as my actual writing, whereas I look at script pages more as directing: because I know what is happening, now all my focus can be on crafting how it's happening. I find that this mentality has helped me tremendously in my pursuit of creating moments that feel active and pop off the page.
I usually write in the middle of the day, as I've found the morning too hazy and the night too exhausting. I have found myself to be the most productive when I properly keep track of all writing I do in 1-hour increments every day (be it brainstorming, outlining, page writing, or rewriting). So at the end of every Sunday, I sit down and I add up every hour I put in for the week. I cannot overstate the incalculable difference this style of time management has made.
We hope that Joe's success helps you guys to feel encouraged and inspired. If you want to enter Get Repped Now, you can do so below. Deadline: May 15th.