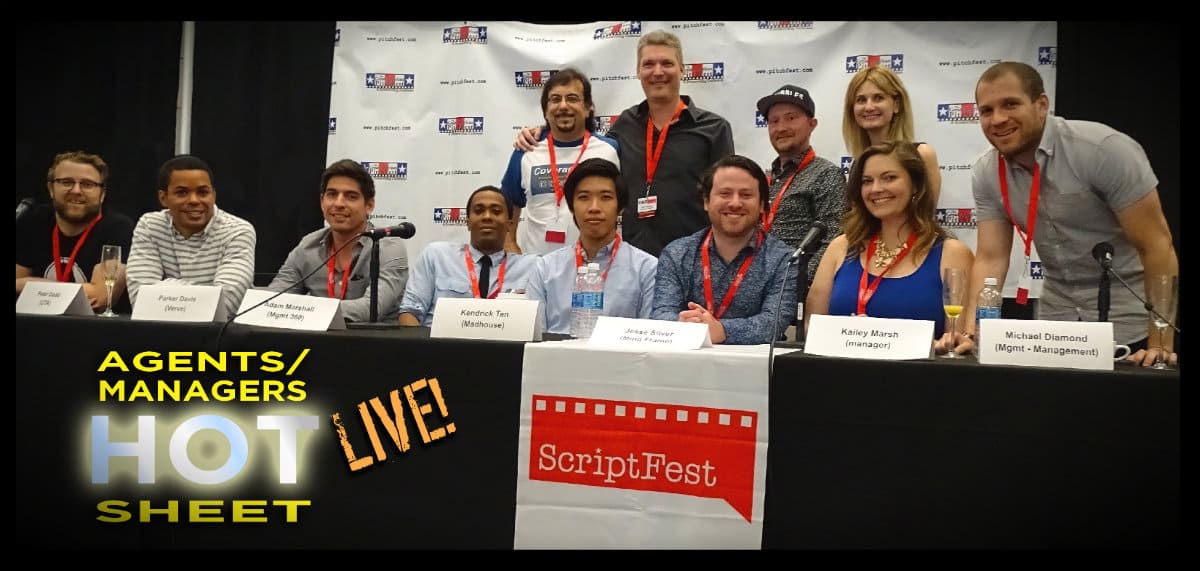 On June 23, I had the distinct pleasure of moderating our annual AGENTS AND MANAGERS HOT SHEET – LIVE! Industry panel event at ScriptFest. And what a great panel it was. Eleven agents and managers (and an entertainment attorney) spent 90 minutes talking about things that are of interest to emerging writers – everything from the year-end best-of lists that seem to have taken the industry by storm to virtual reality, which is getting a lot of attention as the next potential big growth area for content.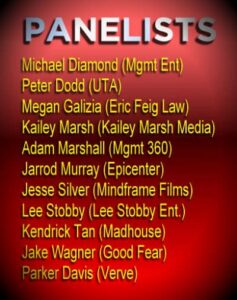 While there may have been a bigger agent/manager panel sometime in the past, I am unaware of one. This was a massive punch of Hollywood power, all gathered in one place, dispensing sage wisdom and guidance to a room full of hungry (literally – it was a power lunch event!) writers.
We thought we'd recap some of the salient points for you guys. Essentially, here are their answers to some of your recurrent questions.
The most frequently asked question in this category would probably be, "How do we get your attention?" That's the one we all want to know, right? Manager Jake Wagner of Good Fear responded that a top three placement in a contest – a good contest – like the Nicholl Fellowship (and he was also kind enough to mention our very own Get Repped Now!) would certainly hit his radar. His assistant has to read the top ten scripts from all the well-regarded contests.
Attorney Megan Galizia from Eric Feig Entertainment and Media Law added that a personal connection is always helpful as well and suggested we scour our social networks to see who might know whom and ask for an introduction. She stated that it's a lot harder to ignore a request for a read from someone who comes as a referral than from someone who sends something unsolicited. This may seem obvious, but the truth is, you never know who you may know. Even while I was still living in New York 30 years ago, I discovered I had a connection through family friends to the head of Paramount Pictures at the time. I pitched him some scripts and failed miserably (hey, young and stupid,) but I actually got him on the phone.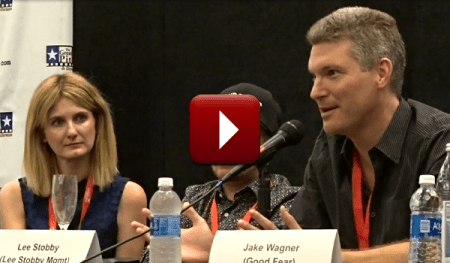 Jesse Silver from Mindframe Entertainment and Management cautioned that before entering any contests or firing off any query letters, one needs to be ready for success — and that means that material needs to be solid, so spend the time to develop those scripts and work out the plot holes before approaching agents and managers. He also stressed that it's important to manage expectations — "Movies suck," he said, referring to how difficult it is to sell a feature film spec nowadays. "TV is where it's at." (I covered this topic at length in my recent The Rep Sheet article for The Wrap right here.)
Silver also passed along a cautionary tale about writers who place in a contest and then get upset if the representative who takes on the script can't sell it for what they think it's worth. That person probably won't last long as a client, talented though they may well be.
United Talent Agency's Peter Dodd made a point that most of us rarely think about – the first script with your name on it that gets taken out is your introduction to the town, so make sure your voice is strong. 
Manager Kailey Marsh, well known for founding the Blood List, the annual compendium of the best unproduced dark/genre  scripts and writers in town, added that they read so many scripts that they welcome anything that's different. She'd rather read something that's slightly crazy than something she has seen many times before. We've said this time and again — vampires, werewolves and zombies are tired, and other people created those mythologies. Create something that is your own.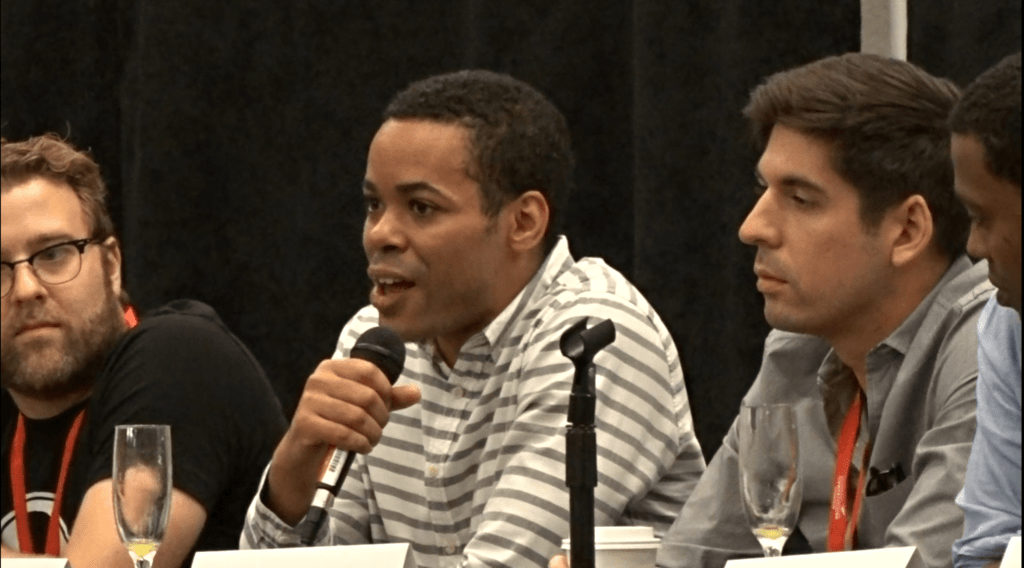 Since our panel took place at ScriptFest, another frequently asked question concerned the dos and don'ts of pitching — many attendees were pitching to agents, managers and producers all weekend long. How can they better their odds? Manager Lee Stobby, who made a huge splash earlier this year when he set up #1 Black List script Bubbles — a story about Michael Jackson's pet chimp — as a stop-motion animated movie at Netflix (talk about something different!),  stated that you're not just selling your script, you are mostly selling someone on you. Essentially, it comes down to the fact that a representative has to work very closely with a writer, often for a period of years; hence, they want to make sure they get along with that person.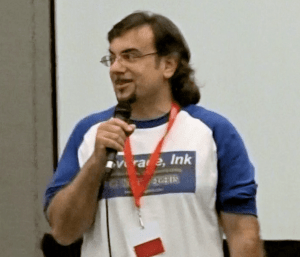 Wagner added that many writers when pitching their material make the same mistake: they want to relay every single story beat. Instead, they should just give title, logline, a couple of sentences about the story including who would be castable in the leads, and possibly mention if there's a good international hook there as well. Then let the representative ask questions. In other words, one doesn't need to have an elaborately worked out 5-minute pitch when attending pitch events — logline and hook are key. The reps will know quickly if it's something for them or not, so respect their time and maximize your own.
Manager Adam Simpson-Marshall added that this is one of the main reasons for representatives to exist, because even seasoned writers don't necessarily know how to pitch all that well. So managers and agents often will pitch their projects to buyers in the way they're looking for — hook, cast, genre, marketability, and USP – unique selling proposition.
Probably the most important discussion concerned TV versus features, and the rise of independent cinema. The panel agreed that selling feature specs  is far more difficult than it once was, mainly due to the ever-shrinking bull's-eye of what the studios are looking for, sequelitis and a focus on pre-existing IPs (intellectual property, aka source material.) Fortunately the explosive growth of TV/streaming has created new ways to break writers and sell material which might have been left out in the cold as a feature spec.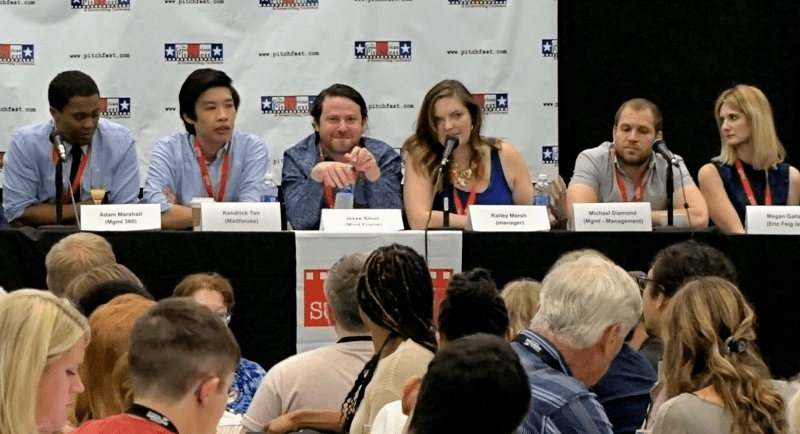 The panel enthused about alternative routes for getting movies made nowadays, which means it's up to the writers and their representatives to seize the day and will those opportunities into existence. There are independent financiers stepping up, and people who are shooting movies for a few dollars on weekends.  Tangerine made a splash and was shot on an iPhone. Don't overlook DIY and crowdfunding your project — all of the panel have their ears to the ground and keep an eye out for any interesting indie projects making waves on the festival circuit or online — YouTube, Funny or Die, and Vimeo Staff Picks are all places they look for emerging talent.
A few other important takeaways: be nice to the assistants, because they are your way in. They want to move up in the business and the way they do that is by finding good material. They're often the only people at companies who actually read unsolicited material — so focusing on the lowest person on the totem pole at a company may well be the move. In two years, that person will likely be an agent or creative executive, and they will remember you. As well, many assistants at agencies and management companies are already putting together hip-pocketed client lists so that when they are promoted, they'll be ready to rock.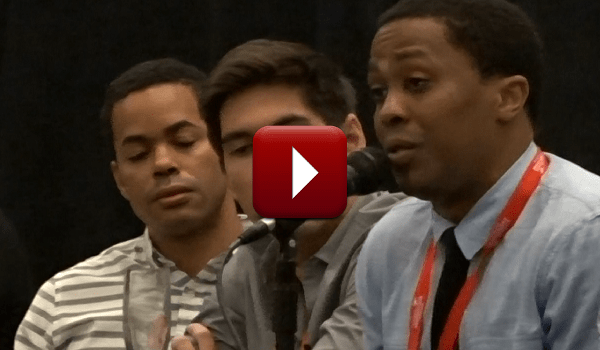 –Annual lists like the Black List aren't as important as they may seem to you, because by the time those lists come out, you, the writer, pretty much already know where your script stands with the town.
–There also seems to be more and more VR on the horizon, even though monetization is still a bit iffy. But content is being developed for the new VR headsets and deals are being made, said Parker Davis from UTA.
+++
Now, guys, go polish your scripts, make sure your voice is distinctive and dynamic, and then knock it out of the park. We hope to see you at the next AGENTS AND MANAGERS HOT SHEET – LIVE! And a million thanks to our friends Bob and Signe from #Scriptfest for putting on the best pitch events bar none.

— Jim C.