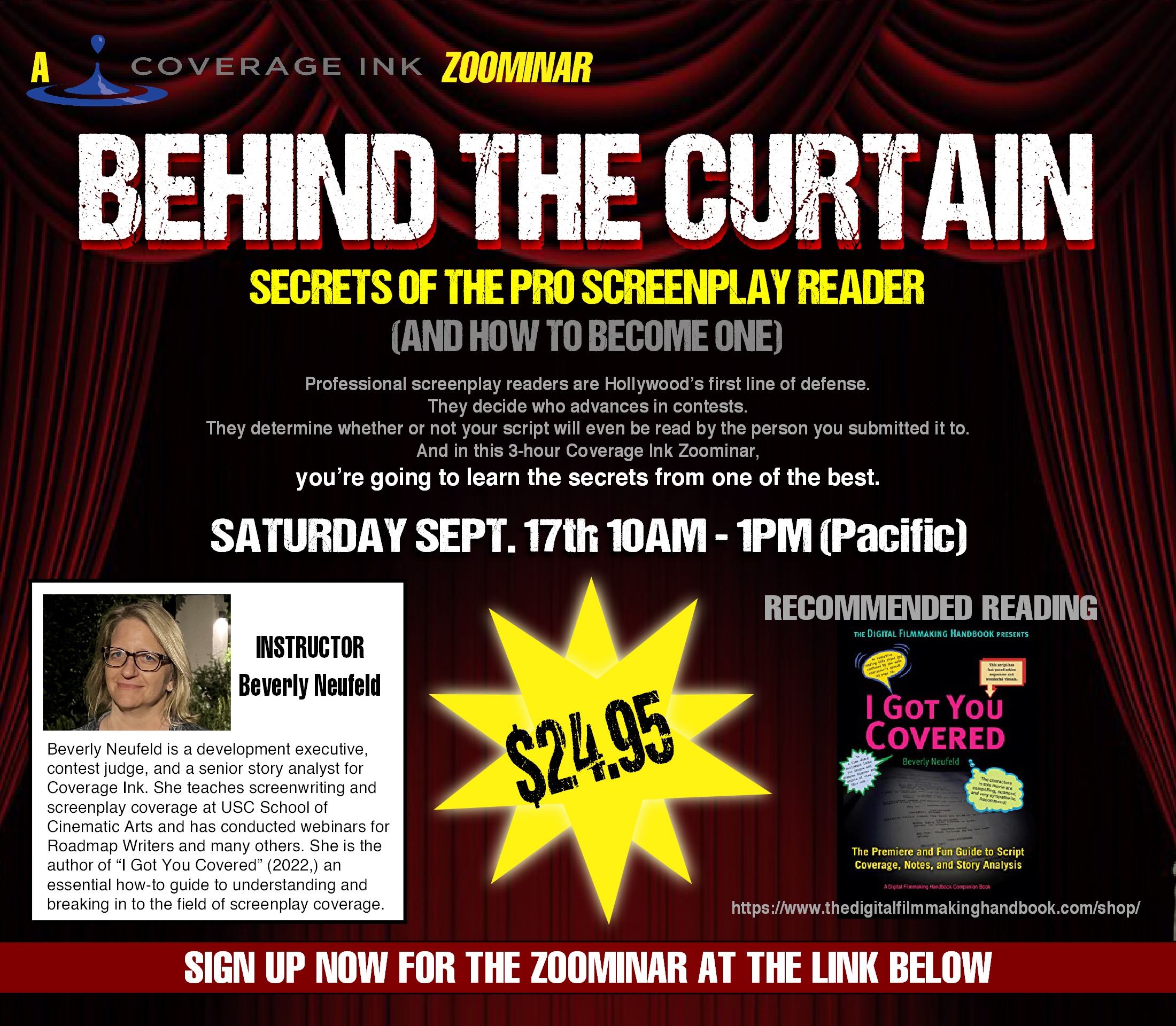 Click HERE to register for the Zoominar!

If you've ever sent a script in anywhere, you've likely gotten coverage. Coverage is simply a reader report, a summary of the material, so that execs don't have to read everything that comes in. Coverage is essential to how Hollywood works.
Oftentimes (but alas, not always,) these readers are well-trained story experts. And the fate of your project – whether it is ever read by anyone else at the company you submitted it to — is in that reader's hands.
So: HOW DO YOU GET PAST THEM?
In this fast-paced 3-hour Zoominar, USC Screenwriting Instructor and CI Senior Story Analyst Beverly Neufeld will explain it all:
Who readers usually are and why it may be confusing if you get a good rating from one place but not another.

How readers form snap judgments based on titles and loglines

Tips and tricks to get on a reader's good side

The key areas readers look for: structure, character depth, dialogue, etc., and how to ensure you're nailing it from jump

If you place, but don't win a competition, here's what it might mean, don't take it personally, and how to capitalize on it.

In short, how to make sure your writing nails those key benchmarks readers look for.

PLUS: How to break in to script reading for fun, profit, and self-improvement:
How to give the notes to writers and how to give notes to bosses

How to get a gig

What sounds good on the resume

How to put together some samples

Quick cover letter tips

WHEN: Saturday SEPT 17th, 10AM-1PM Pacific time
WHERE: Zoom. We will send you the Zoom link the day before the event.
FORMAT: There will be one 10-minute break and a Q&A at the end.
COST: $24.95. We will send you a Paypal link once you register.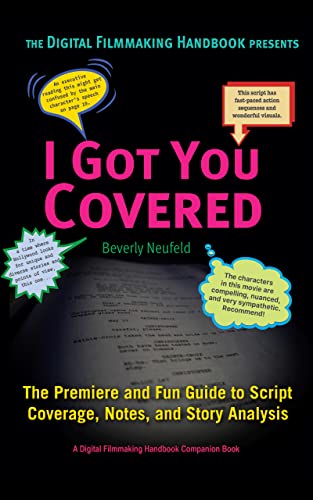 RECOMMENDED READING: "I Got You Covered" by Beverly Neufeld
(2022) Digital Filmmaking Handbook, $12.99
An easy, fun, and comprehensible guide to script notes, critiques, and written coverage for screenplays, teleplays, short films, and series. Whether you're an intern, assistant, producer, development executive, literary agent, or a writer who wants to know what will make your screenplay stand out to competitions, agents, and execs, you'll find everything you need to get started as an industry reader in this book:
How to break down a screenplay

How to spot the strengths and weaknesses of a script

How to give notes in a tactful, motivating, and inspiring way

How to remain objective rather than subjective

What competitions, executives, agents, and networks look for

How to get your first job as a script reader
Don't Just Tell the Story – Sell the Movie.
https://www.thedigitalfilmmakinghandbook.com/shop/