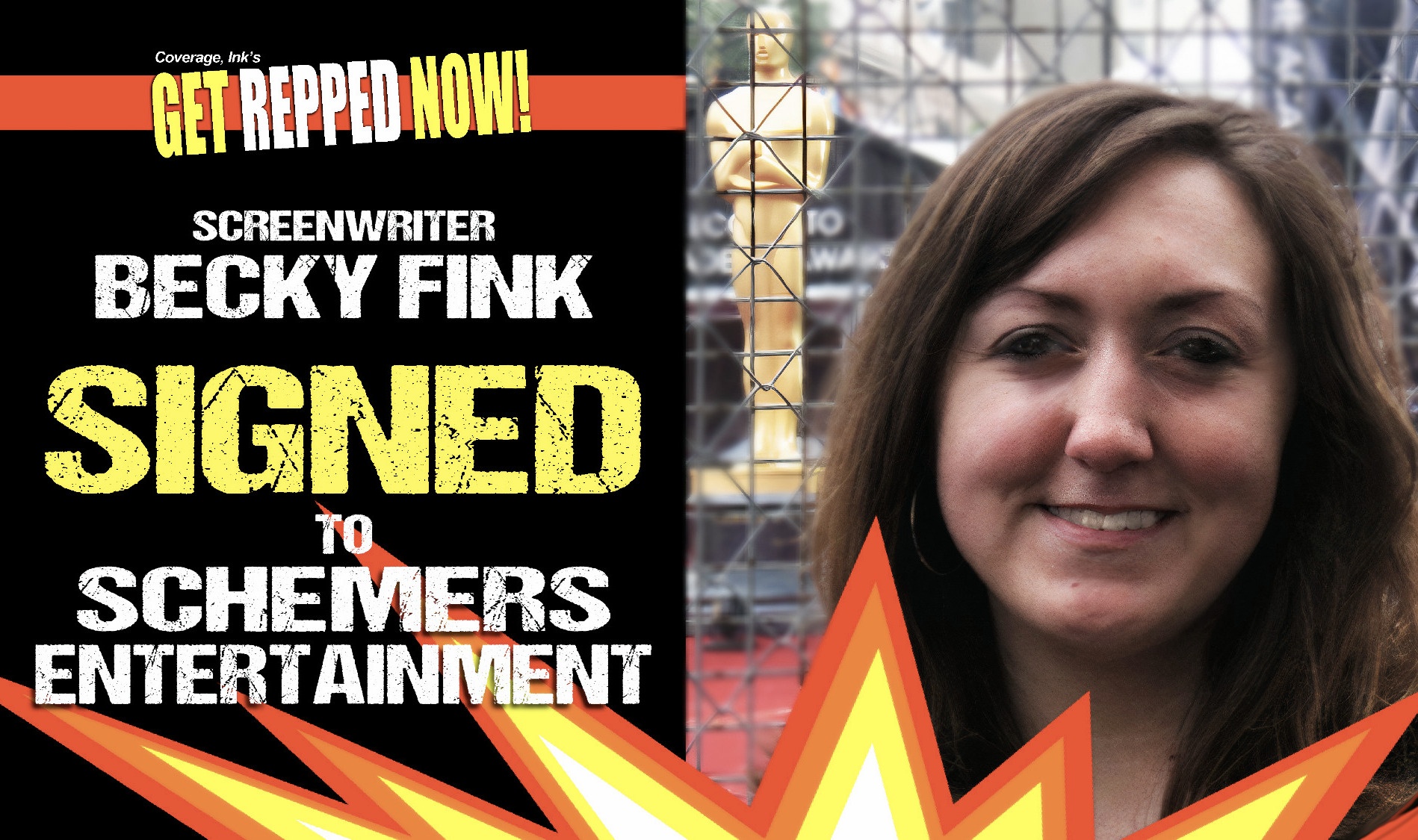 Screenwriter Becky Fink blew us all away here at Coverage Ink with her clever little holiday rom/com "Stuck on Christmas," which she submitted to Get Repped Now in 2022. Logline: 
After a one-night stand during a Christmas Eve blizzard on the way to her mother's house, a hot mess of a woman who's been dreading the holidays gets stranded with a charming stranger and his eccentric, Christmas-loving family, forcing her to reevaluate her life and her relationship with her own mother.
We knew this one was a winner — and our Get Repped Now manager panel agreed. Several of our manager panel circled. But it was Gavin Dorman from Schemers Entertainment who pounced, seeing a bright path for both the script and Becky's career. He signed Becky for representation last week. Winner, winner, Christmas dinner!
"Without sounding too cheesy, you work for so long with these milestones of "success" in your head that seem so far away," said Becky. "Finding people who want to be a part of my team was always one of those milestones for me. I'm so happy to be working with Schemers Entertainment, and thank you, Coverage Ink, for making it happen!"
And now with a producer on board and now a high-level manager as well, we have no doubt that "Stuck on Christmas" will be coming at ya… oh, probably around the holidays, we'd guess.
Congrats to Becky Fink for rocking it! We cannot wait to see what happens next.
+++
Are you next? Get Repped Now returns March 13-May 15th. Polish those scripts up now!