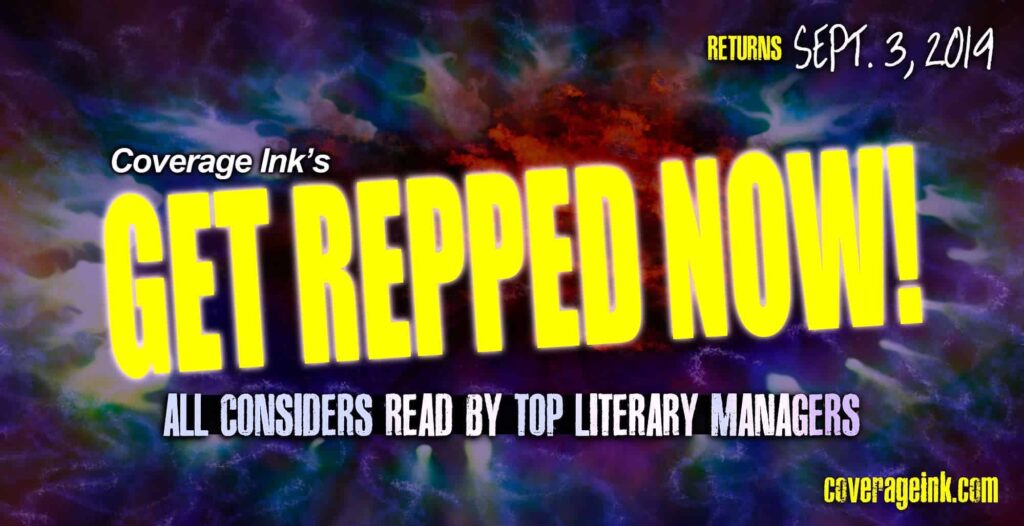 We're back! After a lovely 2-year hiatus (during which time we made a movie,) we're bringing back our "nontest" Get Repped Now for a limited time: Sept. 3 to Oct 20. During that time, all scripts we receive which score a "consider" or better for script are advanced to our manager panel along with our recommendations, and our panel guarantees to read and fully consider each one. After that it's up to you and your material. We'll be announcing the manager panel in August (6-8 top Hollywood literary managers.)

Please note that a "consider with reservations" is not a "consider" for script (although it's close.) Nor is a "consider" for writer a "consider" for script. A consider for script is the cream of the crop, generally around the top 5% of submissions. It means that the script is solid, most of the issues ironed out, with strong voice and characters. In other words, worthy of someone's time. There is also (even rarer) 'Strong Consider," less than 1%, and the unicorn-like "Recommend," which means "drop everything and read this now."
As well, we only advance considers for script received during the Get Repped Now 2019 window (Sept 3 to Oct 20.) If you received a consider on your script from us or another company previously, excellent! But you still need to submit it to us for coverage during the Get Repped Now window for it to be considered.
So now's the time to get your material ready. It may take a few drafts, and that's fine! Invest the time in yourself and get prepped for Get Repped.
To find out more about how this works, please visit getreppednow.com. Bring it!