NO PRICE INCREASE!
Plus: SECRET FINAL Extension just for CI Newsletter Readers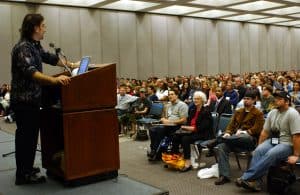 Writers love deadlines. I learned this years ago when we hosted the late, great CS Open live writing tournament at the Screenwriting Expo. For those of you who never got the opportunity to partake, the CS Open was a unique, timed event where we'd gather a hundred or so writers in a room and give them a scene prompt and 90 minutes to write their best interpretation of it. Having a proverbial gun to your head does wonders. Whereas many of us might ordinarily agonize over our writing until the gray hairs come in, with only 90 minutes you can't afford to be precious.
A tight deadline forces you to get your ass in gear.
Thus when I designed Get Repped Now, I kept the submission window to one month. That's it. Enough time to get one round of coverage, polish and resubmit before the deadline (as long as you enter early.) Oct. 2 to Nov. 5 seemed just the ticket. But of course we had to have an extension — people just expect one. The Get Repped Now late deadline is midnight, November 19th.
However, unlike screenplay contests, there is NO PRICE INCREASE.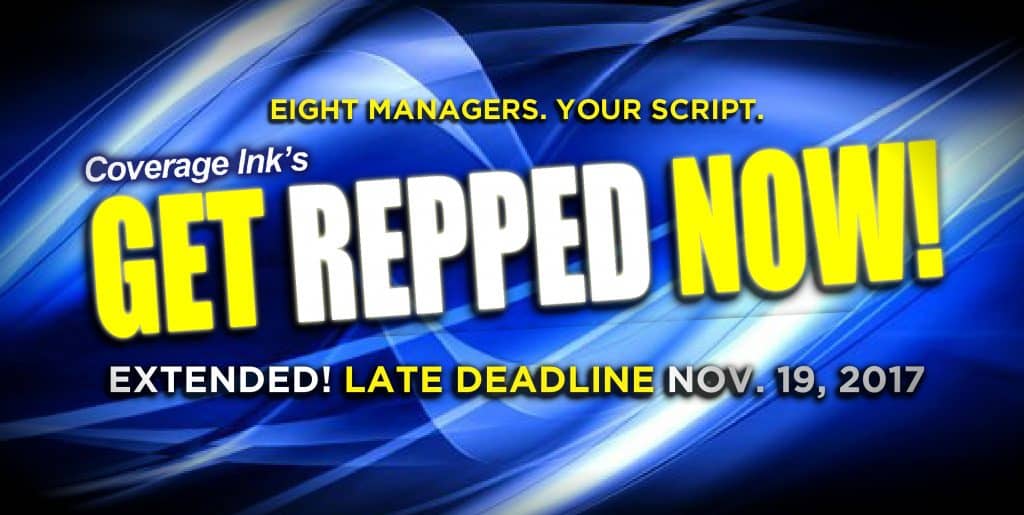 But wait!  There's more. As a special bonus, there will be one last extension ONLY for CI mailing list subscribers. That final deadline is Nov. 30. To qualify, you need to use the access code which will only be sent to our subscribers (nope, we will not post it here on our blog.)
You can sign up for our mailing list at www.coverageink.com. Bring it!
Jim C.
Coverage Ink