Hey, gang! We're going another free webinar Saturday Oct. 13 from 10-11AM PST. This will be an 'anything goes' Q&A featuring CI's Jim Cirile and Tanya Klein. You got Q? We got A!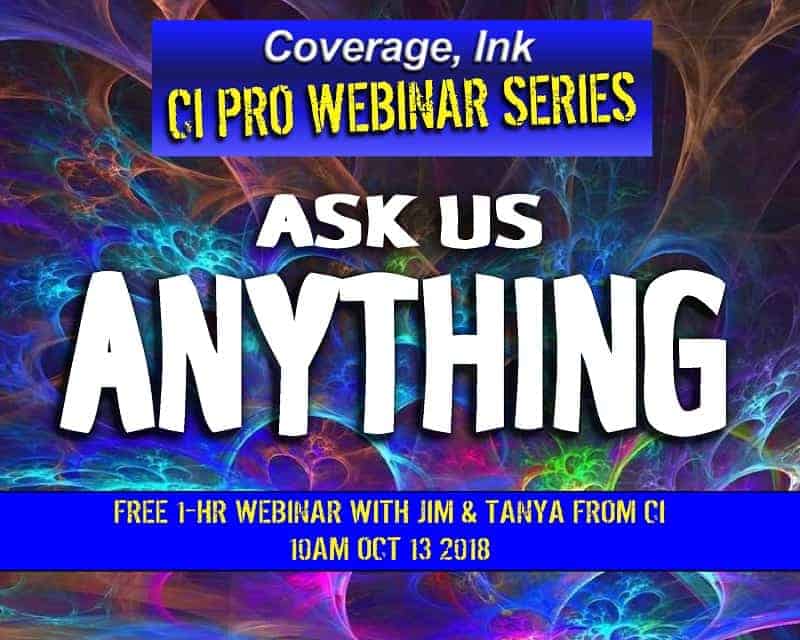 Getting frustrated with never getting anywhere with your writing? Trying to figure out the best way to pitch your project? Wondering how to get your material out there? Whatever you want to know, bring it! We'll do our best to provide no-BS answers. And no upsell! This is 100% free.
We only have space for 100 people and this will fill up. So register today, and we will talk to you guys soon!
https://register.gotowebinar.com/register/6059006553252901633