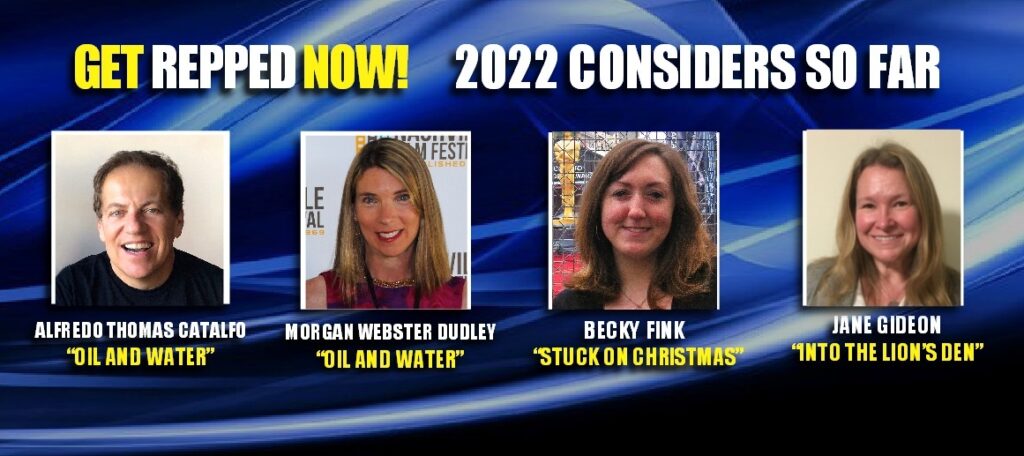 A quick tip of the hat to these four amazing writers(so far!) who have entered the Coverage Ink Get Repped Now! winner's circle.
Alfred Thomas Catalfo & Morgan Webster Dudley
OIL AND WATER
Becky Fink
STUCK ON CHRISTMAS
Jane Gideon
INTO THE LION'S DEN
This is of course fluid – there WILL be more considers as we wade through the tsunami of tscripts still coming in.  But for now, hat's off to these four amazing writers whose material scored the coveted "consider for script".