Welcome our new Manager.
Howdy, fellow writers! I'm excited to announce that after 16 and a half years as chief cook and bottle washer here at CI, I am finally stepping back in order to focus on other projects. Don't worry, I'll still be around and available as always… but there's a new sheriff in town, and her name is Anna Siri.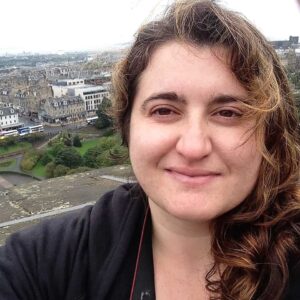 Anna has been a senior story analyst with CI for over ten years, and she will be stepping up to handle the day-to-day. So when you submit a script or schedule a phone consultation or pretty much anything else, it will probably be Anna you will be dealing with. Here's her bio:
Anna is an award-winning screenwriter and independent producer with both short film and feature film credits. She works regularly as a consultant, ghostwriter, screenplay contest and festival judge, and script doctor. Anna has a degree from Northwestern University in Radio/TV/Film and is a veteran of the UCLA Professional Program in Screenwriting. She enjoys scripts in all genres and is constantly searching for new material to develop.
Anna is jazzed about her new role. "I'm looking forward to moving into a new role with CI that will give me a chance to interact with writers one on one and also get to know my fellow readers a little better individually – there's a lot of talent in our crew!"
So please help Anna feel welcome and try not to deluge her right off the bat with too many free query letter analyses — we don't want her to run away screaming in the first week 🙂
As for me, I will still be available at [email protected] as always.
— Jim Cirile