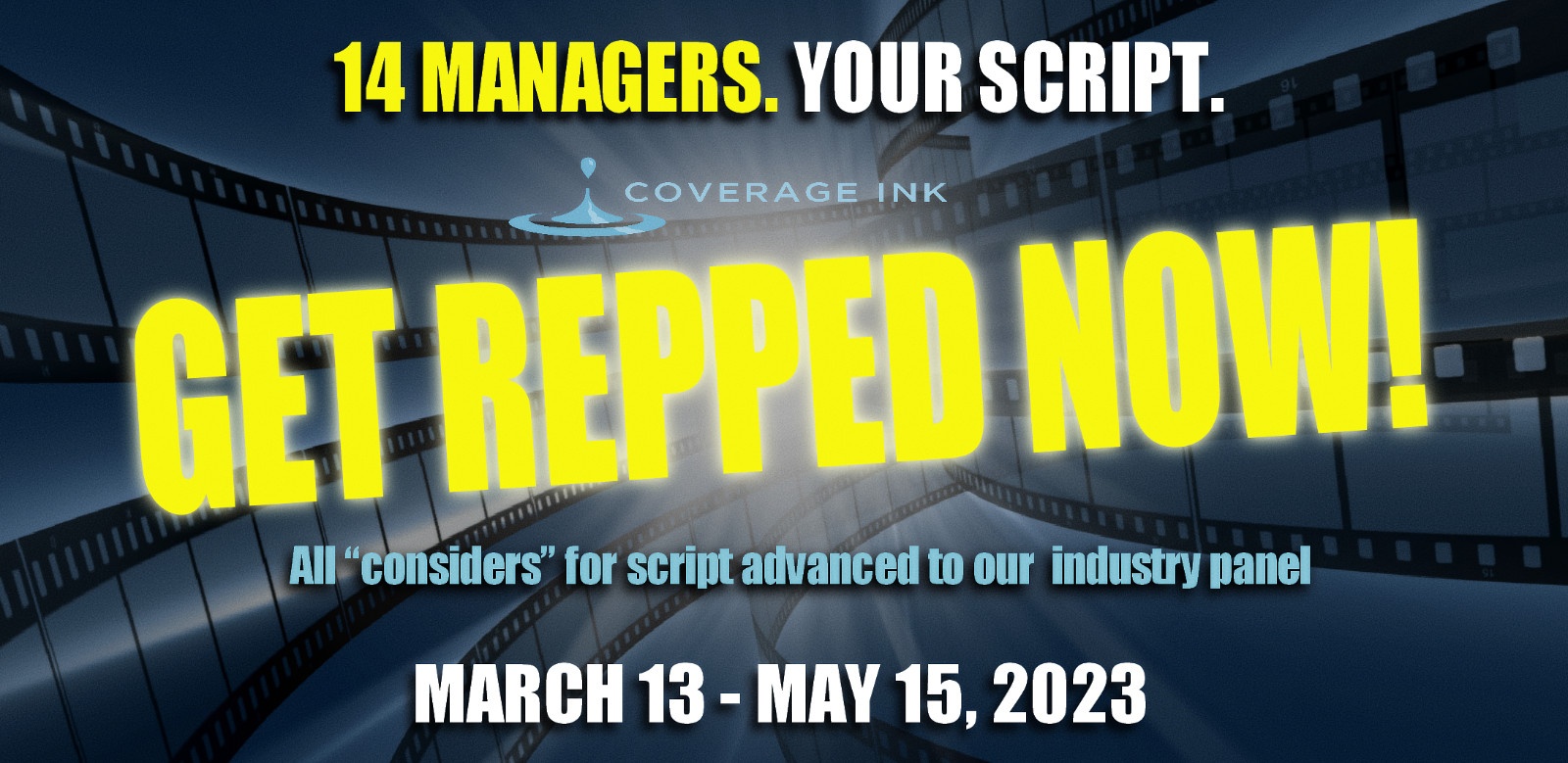 Howdy, friends! We're excited to announce that Get Repped Now is back for another go-round. As always, we're looking for the best feature and TV scripts in any genre. 
Do you have the write stuff?
Get Repped Now is not a contest, and no one is in competition with anyone else. Unlike contests, ALL scripts that score a "consider" for script are elevated to our manager panel with our recommendations. So whether we have two considers or fifty, all will be read by our panelists with equal weight.
Of course, getting that "consider" for script is the trick. Only around 3% of submissions grab that ring.
So now is the time to start getting prepped for Get Repped. Those who do the heavy lifting are rewarded. Sometimes it takes a boatload of drafts to nail it. That is normal. So get crackin'! Get Repped Now runs for a limited time only (March 13-May 15th,) so be prepared to hit the ground running once the promotion begins. If your script is already in the zone, or close to it, before GRN even starts, you'll be that much more likely to nail the "consider for script" bull's-eye.
Questions? Email us at [email protected].