PREMIUM CONTENT: CI ZOOMINARS
On demand on Vimeo – 2 to 3-hour long intensive how-tos from CI. $14.95.


Scary Good – The Business of Horror Screenwriting – A CI Zoominar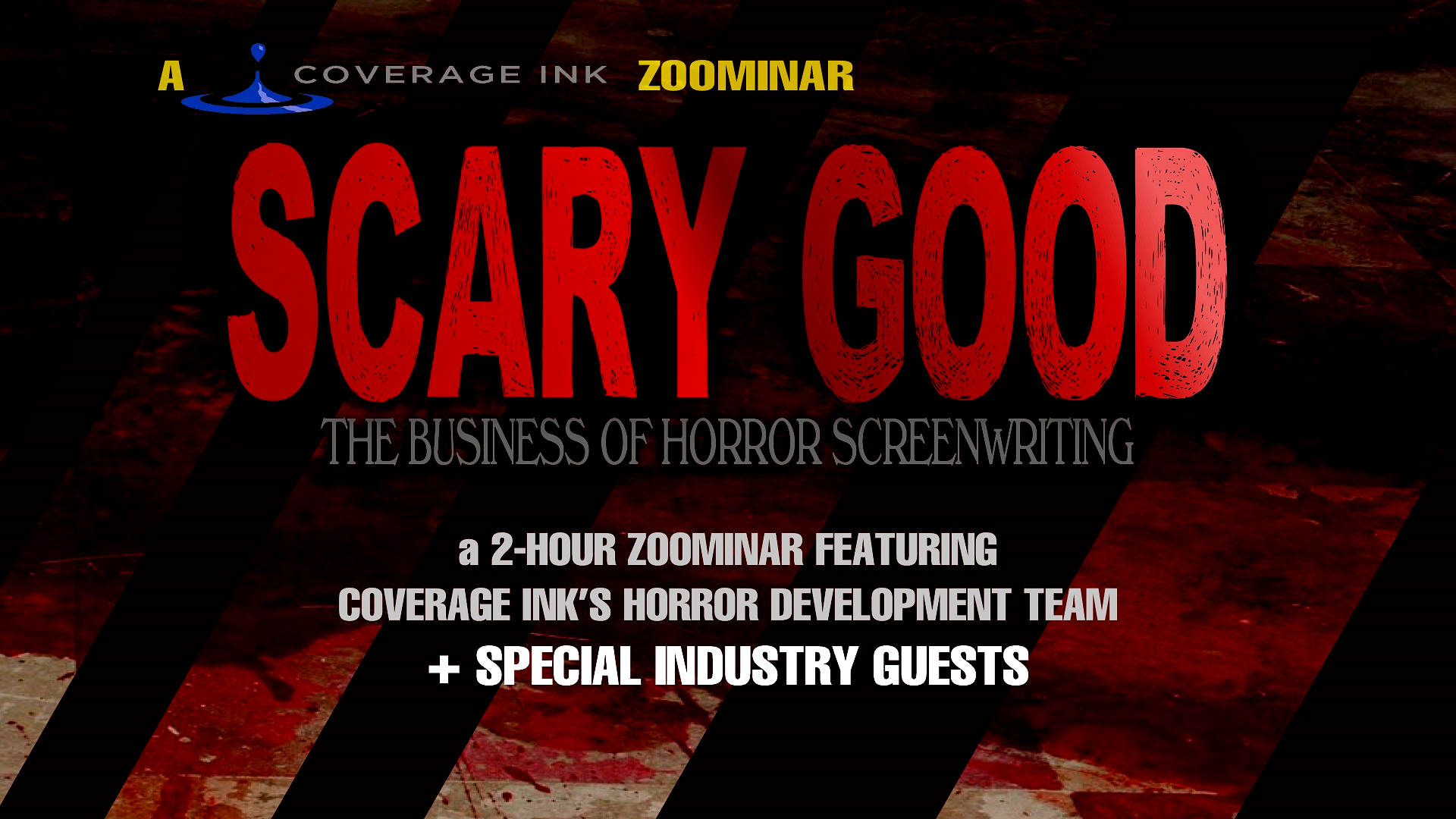 Join us for a rollicking, no-punches-pulled exploration of what you need to know about the business of horror screenwriting. SCARY GOOD: CoverageInk.com's Halloween Horror Zoominar panel. Recorded Oct 29, 2022. 2 hours 10 minutes. Hosted by Coverage Ink's Jim Cirile & Tanya Klein.
PANEL
Ian Holt, producer/writer
William Massa, writer/author
Sal Cardoni, writer
Brian Rawlins, writer
Jake Wagner, manager/producer
David Whitney, producer/development exec
Mike Kuciak, writer/producer
Dana Guerin, producer
Duration: 2 hours 11 minutes – Steam and Download Anytime Only $14.95
Behind the Curtain – Secrets of the Screenplay Reader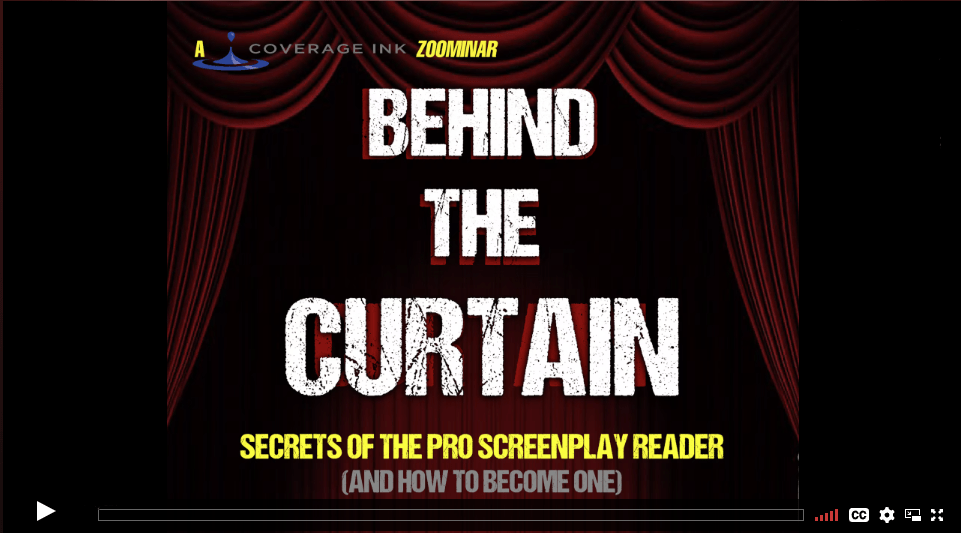 Learn the secrets of the screenplay reader from one of the best in the biz. In this fast-paced Zoominar, USC screenwriting instructor, development exec and CI senior story analyst Bevely Neufeld will explain it all:
– Who readers usually are and why it may be confusing if you get a good rating from one place but not another
– How readers form snap judgments based on titles and loglines
– Tips and tricks to get on a reader's good side
– The key areas readers look for: structure, character depth, dialogue, etc., and how to ensure you're nailing it from jump
– If you place, but don't win a competition, here's what it might mean, and how to capitalize on it
– In short, how to make sure your writing nails those key benchmarks readers look for.
PLUS: Want to get paid for reading scripts? Find out how!
Duration: 3 hours 14 minutes – Steam and Download Anytime Only $14.95
FREE CONTENT: CI WEBINARS AND MORE
Hours and hours of free content. Pop some corn and settle in. This is gonna be good.
SELL YOUR SPEC! Webinar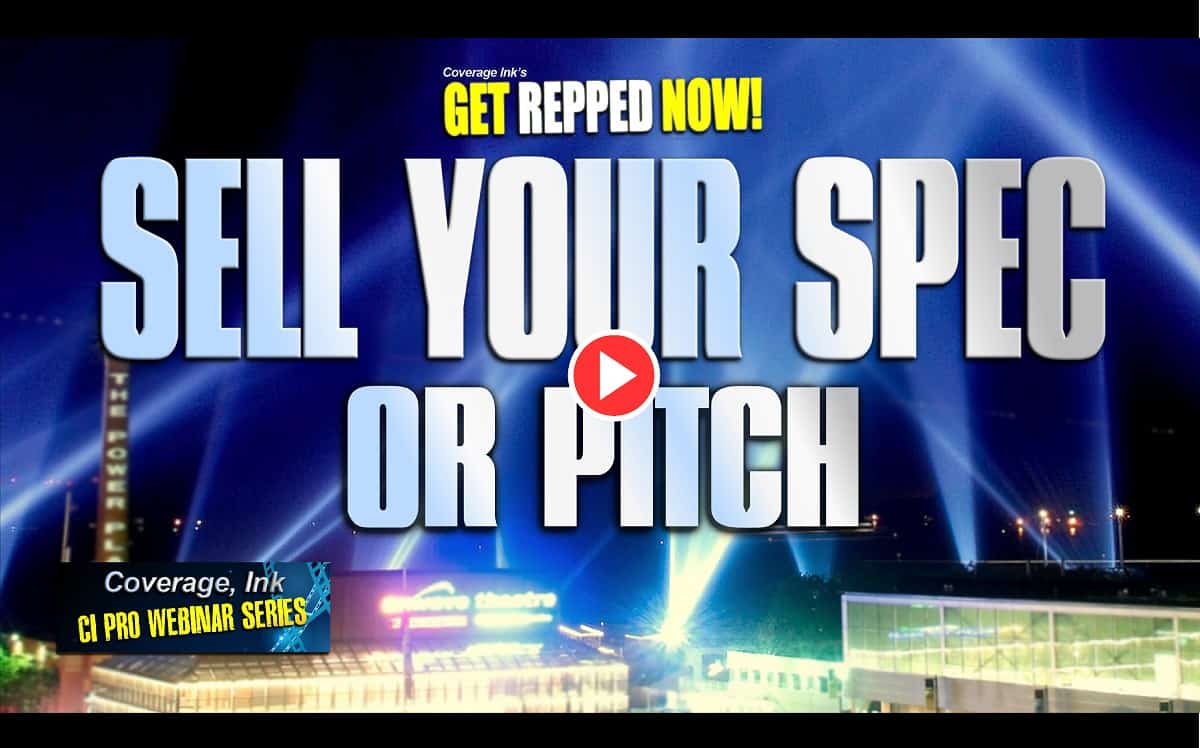 Do you have a spec script or pitch you think might sell to Hollywood? We'll be the judge of that… Join CI's Jim Cirile, Tanya Klein and Anna Siri, plus special guest CI story analyst par excellence Sal Cardoni, who just sold a pitch to Paramount. Find out how to navigate the spec market in this rollicking, no-BS free webinar.
Do You Have What It Takes?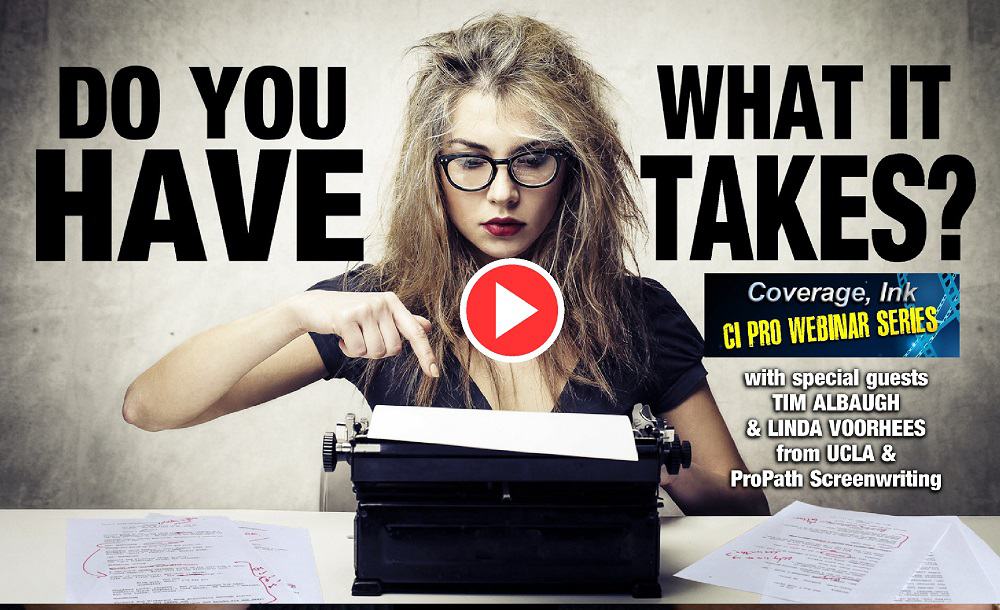 There's a reason why so many writers give up and move back home to Butthurt, Utah. This biz is HARD. Rejection is the norm. How can you steel yourself to survive the slings and arrows while you spend the years necessary to break in? Join us for another fun and no-BS discussion featuring Jim and Tanya plus special guests Tim Albaugh and Linda Voorhees from UCLA Professional Program and Propath Screenwriting.
The Importance of the First Ten

Secrets of Great Dialogue
Click to watch!
Biggest Mistakes Screenwriters Make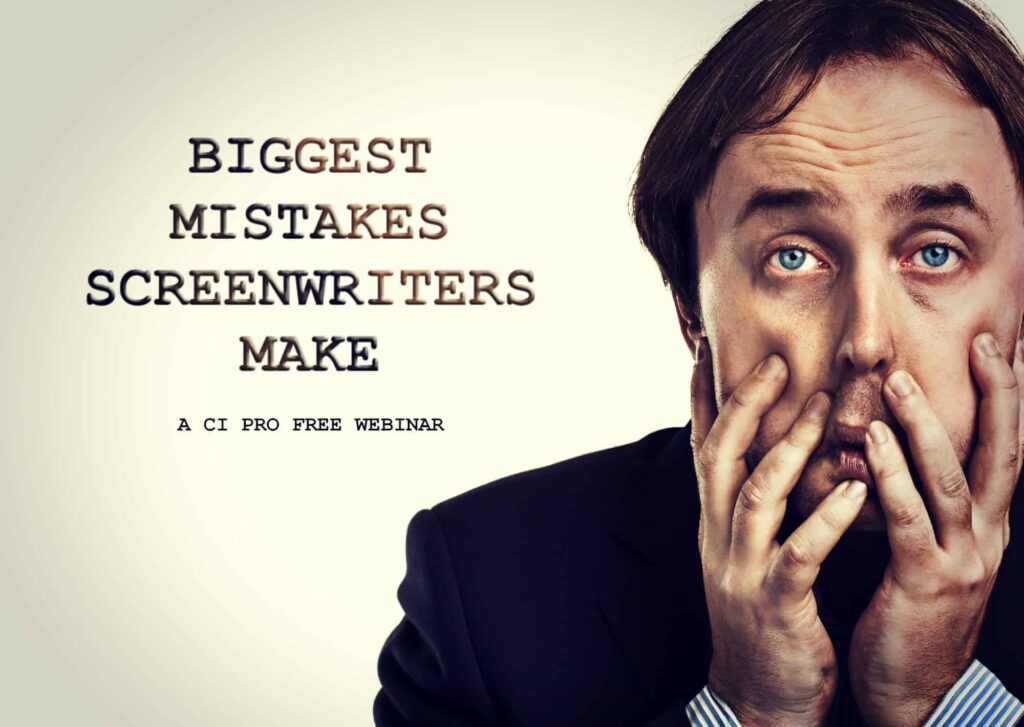 Click to watch!
Ask Us Anything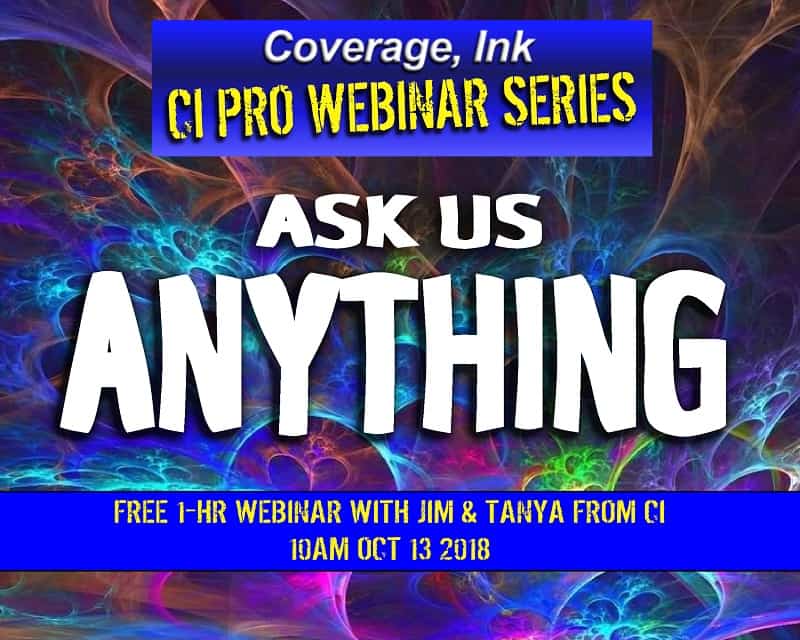 Click to watch!
How to Crush Screenplay Contests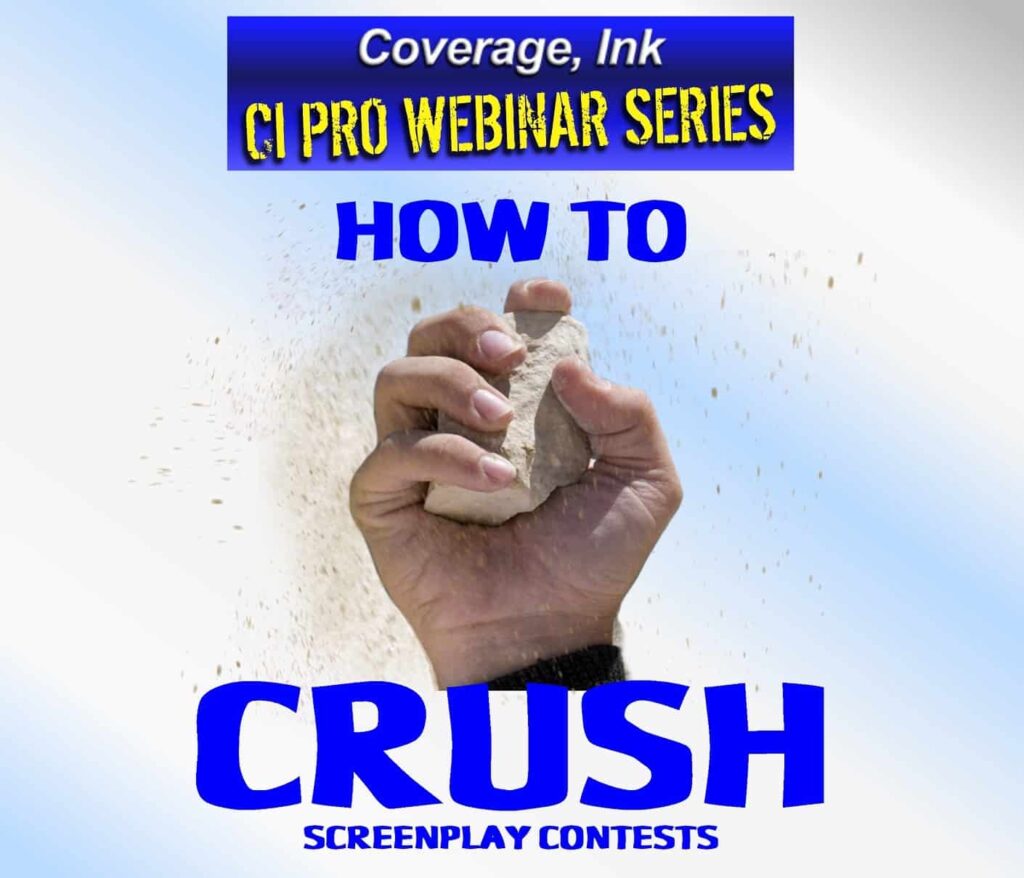 Click to watch!
How to Score Representation