Searching for the perfect gift for the difficult-to-buy-for writer in your life? Look no further!
https://booze.com
Just kidding 😉 A gift certificate from Coverage Ink, the Industry Experts might be just what the (script) doctor ordered. From phone, Zoom or Skype consultations to story analysis, mark-up/editing and more, we've got y'all. Your person will be delighted that were so incredibly thoughtful! And best of all, you'll be helping them actually improve their craft as a writer and moving them that much closer to the goalposts. Win/win.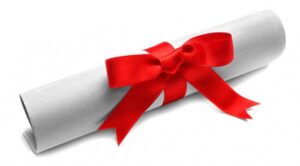 Gift certificates will be emailed to the purchaser as a customized PDF so you can print it out, roll it up and tie with a bit of ribbon for a lovely, unique gift presentation.
We've selected a few of the most popular options below. If you have a different idea, just contact us and we'll make it happen. Any and all CI services are available as a gift certificate.
Gift certificates are good for one year from date of purchase.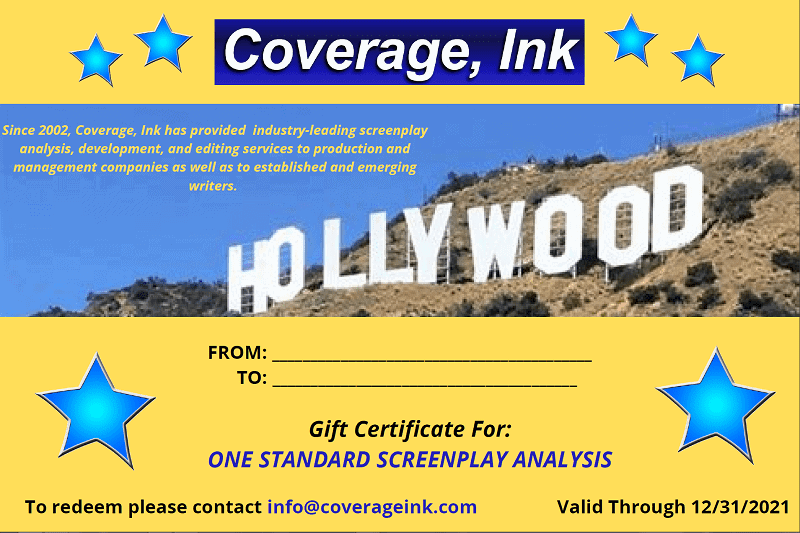 Our most popular item by far, the CI standard analysis gives writers a thorough, empowering report showing what needs to be done to make the script rock. Standard Analysis (aka "coverage") considers a logline, synopsis, then anywhere between 4-8 pages or so of deep-dive into the story, characters, structure, craft, etc. — everything the writer needs to focus on in the next draft. It is the essential battle plan for transforming any script from "meh" to "yeah!"
Screenplay Analysis Gift Certificate (up to 120 pages) $155
1-Hr TV Pilot Standard Analysis Gift Certificate (up to 70 pages) $129
1/2-Hr TV Pilot Standard Analysis Gift Certificate (up to 35 pages) $119
CI PRO ANALYSIS + MARK-UP/EDITING GIFT CERTIFICATE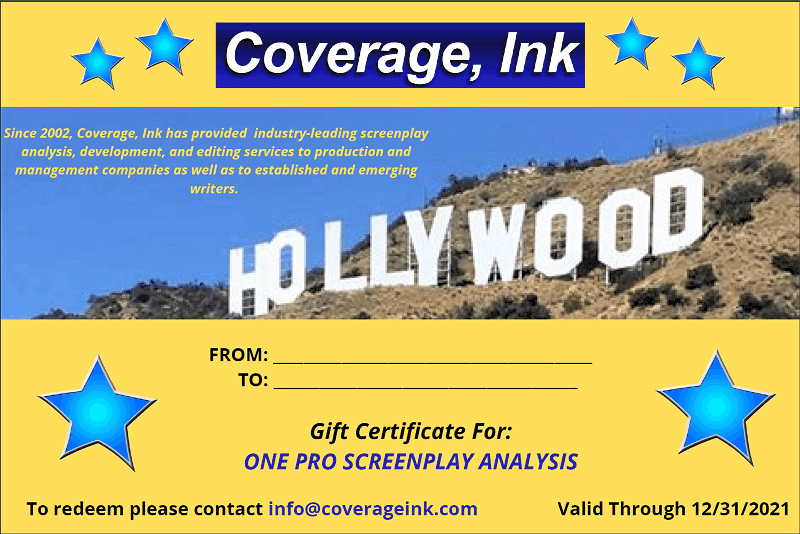 Our top-of-the-line product. The screenplay will be reviewed and thoroughly broken down by one of senior story analysts with 10+ years industry development experience, one of the best story development people on planet Earth at ANY price. Includes everything in the Standard Analysis, but more of it. CI Pro Analyses often run 18-20 pages or even more. Chock full of in-the-weeds detail, suggestions, ideas, and critical analysis. Includes script mark-up/editing on the script PDF, flagging any typos, grammatical and formatting errors we find along with whatever margin notes the reader feels may be appropriate. The single fastest and most cost-effective way to inject 1000 cc's of adrenaline into any script.
CI Pro Screenplay Analysis plus Mark-Up/Editing $399
MARK-UP/EDITING GIFT CERTIFICATE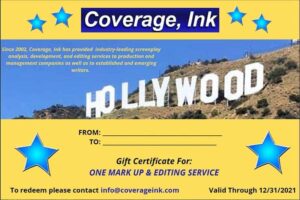 Got a great script that needs a little TLC with things like grammar, spelling, punctuation, style, script formatting, or any other craft issues? Then you need CI Mark-Up/Editing. Our reader will flag typos, clunky writing and formatting gaffes throughout the script. The essential last stop before making any key industry submissions. If you want to get paid for writing, you need to write at a pro level, and that means ironing out all the bumps. NOTE: CI Mark-up is NOT a full-on proofreading service. There are many scripts that would take DAYS to edit, especially if they are written by a non-native English speaker. While the CI Mark-Up/Editing is thorough, there are some scripts we see that require more help than this service offers. In those cases, we recommend hiring a professional proofreader.
CI Feature Mark-Up Editing ONLY (no coverage) $119
MENTORING GIFT CERTIFICATE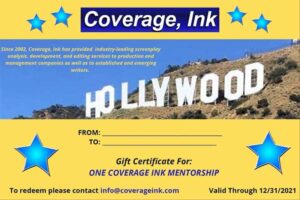 You must be the best person EVER, because you are giving your writer a powerful gift. The CI Mentorship includes four 1-hour phone/Skype/Zoom sessions with a CI Story Analyst (reading time may be extra if the reader has not already read the material.) These in-depth sessions allow the writer and the analyst to really dig in, act by act, page by page. They'll unpack story and plot choices and character motivation, they'll kick ideas around, they'll rewrite dialogue on the spot. And after four hours, the script cannot help but improve by leaps and bounds. Several established writers who use this service to develop ideas, to map out structure and to make sure pacing, tone, and voice bring it.
Consider adding in a standard analysis to get the ball rolling and have a blueprint to work from, and you're looking at the single most effective way to thoroughly improve not just a script but the writer's chops in a very short span of time.
CI 4-Hour Mentorship Gift Certificate $345


Get Repped Now returns 2022!