Eight powerhouse Hollywood managers willing to check out your material — so long as it scores that coveted "consider". Let's get to know them a little better.

Kendrick Tan, Madhouse
Kendrick Tan is a manager at Madhouse Entertainment, a production and literary management company that works with screenwriters and writer/directors in the areas of film, television and new media.
He guides the careers of his clients from a creative standpoint, and Madhouse has projects in various stages of development at pretty much every studio and network, as well as in the increasingly viable world of independent film and cable TV. Madhouse also produced the Hugh Jackman movie PRISONERS and they have SLENDER MAN in production at Sony ScreenGems.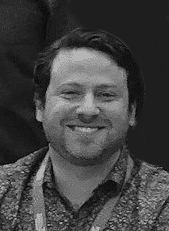 Jesse Silver, Mindframe Films & Management
LA native Jesse Silver is a graduate of UC Santa Cruz who formerly worked in Silicon Valley at Sun Microsystems. But his childhood love of film led him to Hollywood where he co-founded Mindframe Films & Management in 2011. His clients include Black List writers, Tracking Board's Young & Hungry list writers, Nicholl Fellowship finalists and are signed by top lit agencies including CAA, WME, UTA… you know. Jesse's client sales include Ben Kopit's spec THE LIBERTINE to Warner Bros, VICTORIA WOODHULL to Amazon, Darby Kealy's pilot DMZ to AMC, Will Honley's pilot RESET to Sony and many others.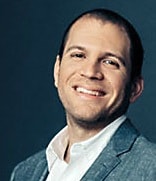 Michael Diamond, MGMT Ent.
Michael Diamond runs the lit department at MGMT Entertainment, where his primary focus is representing writers and directors in TV & Film. He started his career as an assistant at UTA in 2007 and transitioned to management 2 years later, working at a couple of companies before arriving at the Schiff Company, which became MGMT Entertainment in 2014. He has carved out a bit of a niche for himself as a lit-focused manager employed at a talent-heavy management group. MGMT represents a number of A-list actors, and Michael has used this roster to build projects for his clients, some of which he is producing. Michael was also included in last year's 35 under 35 list for The Hollywood Reporter.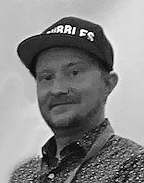 Lee Stobby, Lee Stobby Ent.
Lee Stobby got his start at Industry Entertainment before being promoted to manager while working at Caliber Media. He's also worked as a manager at Silent R and spent time at Innovative Artists Agency. Now with his own shingle, earlier this year he was behind the massive $20 million spec sale/acquisition of #1 Black List script BUBBLES to Netflix, written by his client Isaac Adamson.
Jake Wagner, Good Fear
Jake Wagner began studying screenwriting and film while a student at the University of Michigan. After graduation, he came straight out to Los Angeles, and has been working in entertainment ever since. He began his career as a manager at Energy Entertainment, then moved on to FilmEngine, Benderspink, and is currently head of management at Good Fear. Jake enjoys working with writers who have fresh, original stories to tell and are not afraid to put in the hard work that it takes to mold an idea into a screenplay that can sell and get produced. If there's a spec sale in the trades, you'll probably see Wagner is involved.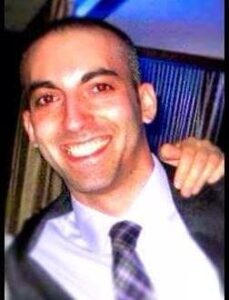 Micah Klatzker, Industry Entertainment
Micah Klatzker was born and raised in the Greater Boston area. He received his BA from Brandeis University, and following a year in NYC working in publicity, he moved to Los Angeles in 2008 and started as a feature talent assistant at ICM. He has been at Industry Entertainment since 2012. Micah has long loved TV as much as film, and looks for material in almost all genres.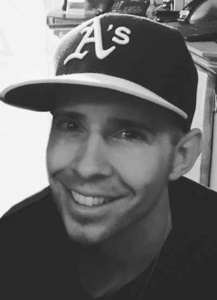 Zach Cox, Circle of Confusion
Zach Cox is a Sierra Nevada-loving Chico State graduate who's been at Circle of Confusion for 11 years. He started as an intern in the Fall of 2006 and became a manager by the Fall of 2010. Zach has an unquenchable thirst for character-driven stories regardless of genre.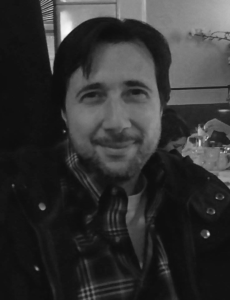 Jeff Belkin, Zero Gravity
Jeff Belkin is a manager/producer with Zero Gravity. Formerly with Mad Hatter and Double Nickel Entertainment, then with Foremost Films, he joined Zero Gravity in 2012. A graduate of NYU and UCLA film schools, Jeff Belkin is a screenwriter-turned-manager with a focus on feature lit. Having been Zero Gravity's sole NY-based member since 2012, Jeff has established numerous first-time writers over the years and now works with a stable of gifted scribes who have projects set up all over Hollywood.Z ero Gravity Management is a progressive entertainment company whose primary core lies in the development and representation of screenwriters, directors and actors. ZG boasts a list of some of the industry's most established professionals in all arenas. The firm is also a full-service production company handling the development, finance, execution and sale of projects in film, television and new media.
Coverage, Ink is not affiliated with any of these management companies. Please see GetReppedNow.com for complete rules.